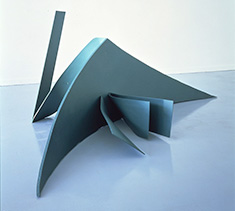 Contacts
Until 4 January
This special exhibition, which marks the 20th anniversary of the Museum of Contemporary Art Tokyo, will feature the works of British creatives Sir Anthony Caro OM CBE and David Hockney OM CH. The late Caro was a key figure in contemporary sculpture, while Hockney is considered one of the most influential UK artists of the 20th century.
Contacts aims to show the connections between artworks of different eras and genres.
Photo: Shigeo Anzai
Artwork: Anthony Caro, Sea Change, 1970
Museum of Contemporary Art Tokyo
4-1-1 Miyoshi
Koto-ku, Tokyo
10am–6pm (closed Mondays and 28 December–1 January)
Adults: ¥500
www.mot-art-museum.jp/eng/exhibition/motcollection-contacts.html
03-5245-4111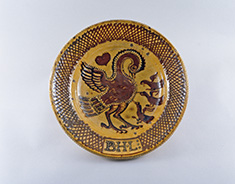 British Scenery
Until 4 January
Showcasing the UK, this exhibition features works from the museum collections of potters Dame Lucie Rie DBE and Bernard Leach CH CBE.
Prints inspired by the Royal Botanic Gardens, Kew, by Shotaro Kaga—the owner of the villa where the exhibition is held—will be on display.
Artwork: Bernard Leach, Dish, 1930
Asahi Beer Oyamazaki Villa Museum of Art
5-3 Zenihara, Oyamazaki-cho
Otokuni-gun, Kyoto
10am–5pm (closed Mondays and 26 December–January)
Adults: ¥900
www.asahibeer-oyamazaki.com/english/exhibitions/1410_eikoku.html
075-957-3123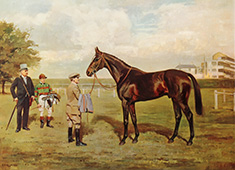 The Derby Stakes
Until 25 January
Collected by the Japan Racing Association and the JRA racing museum, this exhibition will display the long history of the Derby Stakes horse race in Surrey, England, which has seen 235 races. Prints and photos of famous horses and winners will be on display.
Artwork: Alfred Grenfell Haigh, Bahram (The Derby Stakes Winner 1935)
JRA Racing Museum
JRA Tokyo Racecourse
1-1 Hiyoshi-cho
Fuchu-shi, Tokyo
10am–4pm (open until 5pm on horse racing and ticket-selling dates; closed Mondays, Tuesdays and Fridays)
Free
www.bajibunka.jrao.ne.jp/
042-314-5800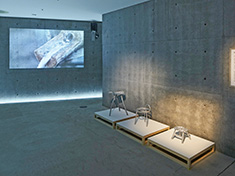 The Fab Mind: Hints of the Future in a Shifting World
Until 1 February
A number of UK designers, who are suggesting methods to resolve social issues through design, will be showcased at this exhibition. The works of the award-winning Anglo-Japanese collaboration Studio Swine will be on display.
Photo: Studio Swine
Artwork: Can City
21_21 DESIGN SIGHT
(Tokyo Midtown Garden)
9-7-6 Akasaka
Minato-ku, Tokyo
11am–8pm (closed Tuesdays [except 23 December] and 27 December–3 January)
Adults: ¥1,000
www.2121designsight.jp/en/
03-3475-2121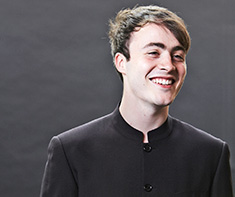 Beethoven's 9th Symphony Concert 2014
20–23 December
British conductor Ben Gernon will lead the Tokyo-based symphony orchestra, the New Japan Philharmonic, for this special concert. Performances will include Beethoven's Symphony No. 9 in D minor "Choral" op. 125. An internationally acclaimed conductor, Gernon recently made his debut at the BBC Proms 2014.
Photo: ©Hannah Taylor
20 December
Bunkamura Orchard Hall
2-24-1 Dogenzaka
Shibuya-ku, Tokyo
21 December
Suntory Hall
1-13-1 Akasaka
Minato-ku, Tokyo
23 December
Sumida Triphony Hall
1-2-3 Kinshi
Sumida-ku, Tokyo
2pm
Adults: from ¥5,000
www.njp.or.jp/en/
03-5610-3815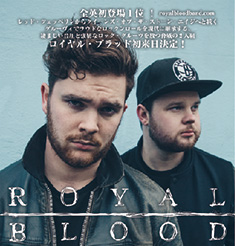 Royal Blood
21 January
Nominated for the title of BBC Sound of 2014, this will be the first performance in Japan by the hard rock band. The British duo's sound reflects garage rock and blues rock, and their debut single "Out of the Black" was ranked number one in the UK Top 40 Rock Singles Chart.
Liquid Room
3-16-6 Higashi
Shibuya-ku, Tokyo
7pm
Adults: ¥5,500
www.creativeman.co.jp/artist/2015/01royalblood/
03-3499-6669