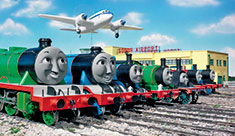 Calling All Engines!
From 13 September
The 2005 full-length film special of the British children's television series Thomas and Friends will debut in Japanese theatres, dubbed in Japanese, to mark the operation of the Thomas Locomotive—a steam train decorated as Thomas the Tank Engine—in Shizuoka Prefecture until early October.
Calling All Engines! was filmed using only character models and without the aid of computer graphics.
Photo: ©2014 Gullane (Thomas) Limited.
UPLINK (among other locations)
Totsune Building 1-2F
37-18 Udagawa-cho
Shibuya-ku, Tokyo
Various show times
Adults: ¥1,300
» www.thomasandfriends.jp/movie/
03-6825-5503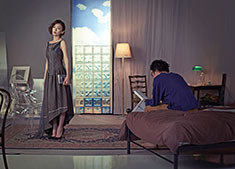 Betrayal
18–30 September
Written by Nobel Prize-winning British playwright Harold Pinter CH CBE (1930–2008) in 1978, Betrayal became known as one of Pinter's memory plays.
The plot revolves around the seven-year affair of a married couple, and the betrayal of not only their loved ones, but of themselves. The play has been translated into Japanese and will be directed by actor and director Keishi Nagatsuka.
Theatre East, Tokyo Metropolitan Theatre
1-8-1 Nishi Ikebukuro
Toshima-ku, Tokyo
Various show times
Adults: ¥6,500
» www.kuzukawa-shichosha.jp/haishin
03-6809-7125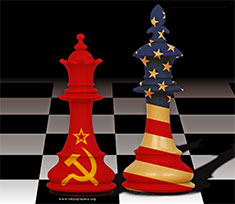 Chess
2–5 October
A musical featuring lyrics by award-winning British lyricist and author Tim Rice, Chess is a breathtaking work set in the Cold War era of the 1980s. It first opened to critical acclaim in London in 1986.
Photo: Tokyo International Players
Theater Sun Mall, Shinjuku
Sun-mall Crest Bldg.
1-19-10 Shinjuku
Shinjuku-ku, Tokyo
2, 3 October: 7pm
4, 5 October: 1pm, 7pm
Saturday's 1pm show is followed by a talk by the production team.
Adults: from ¥3,800
» www.tokyoplayers.com/index.php/en/extras/k2/k2-categories/item/18-chess,-the-musical
090-6009-4171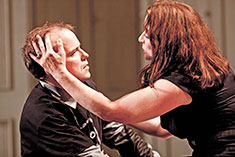 Hamlet
3–8 October
UK actor Rory Kinnear, who won the 2014 Olivier Award for his performance in Othello, plays the title role in this new production. Part of the National Theatre Live initiative, Shakespeare's complex play explores the human condition. Kinnear is joined by acclaimed British actors Clare Higgins and Patrick Malahide.
TOHO Cinemas Nihonbashi (among other locations)
Coredo Muromachi 2-3F
2-3-1 Nihonbashi Muromachi
Chuo-ku, Tokyo
Various show times
Adults: from ¥2,500
» www.ntlive.jp/program.html
0570-02-9111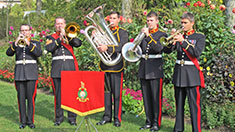 Barakura Harvest Festival
8–13 October
Celebrating their 350th anniversary this year, the Band of Her Majesty's Royal Marines, part of the musical wing of the Royal Navy, will return to the harvest festival this year for an exclusive live performance.
Visitors can also enjoy the bright harvest displays, local food and regional wine.
Photo: Barakura English Garden
Barakura English Garden
5047 Kuridaira
Kitayama
Chino-shi, Nagano
9am-6pm
Adults: ¥1,400
» www.barakura.co.jp/english/event/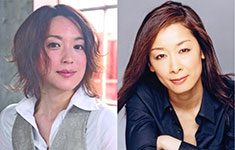 The Breath of Life
8–26 October
Written by British playwright, screenwriter and director David Hare, The Breath of Life opened in London in 2002 starring Dame Maggie Smith and Dame Judi Dench.
This drama, about a wife and her husband's mistress who confront each other, with opposing takes on life, will be performed in Japanese.
New National Theatre, Tokyo
1-1-1 Hon-machi
Shibuya-ku, Tokyo
Various show times
Adults: from ¥3,240
» www.nntt.jac.go.jp/performance_en/play/141001.html
03-5352-9999