UK Events in Japan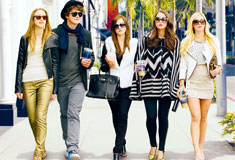 The Bling Ring
From 14 December
Sophia Coppola's latest film, starring UK actress Emma Watson, tells the story of a group of teenagers obsessed with fashion and fame who burglarise celebrities' homes in Los Angeles. What starts out as teenage fun quickly spins out of control and leaves viewers with a sobering view of today's consumer culture. Watson also played Hermione Granger in the Harry Potter films.
Shibuya Cine Quinto
Shibuya Parco Part 3: 8F
14-5 Udagawacho
Shibuya-ku, Tokyo 150-0042
03-3477-5905
Adults ¥1,800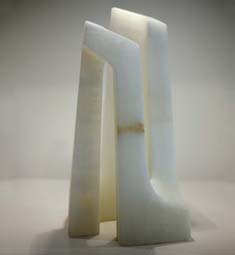 Three Sculptors
Exhibition of small sculptures in onyx, marble, basalt, black granite and bronze.
Until 28 December
Kate Thomson, the Scottish sculptor of the British Business Awards trophies, and Japanese sculptors Hironori Katagiri and Masaki Maruyama have much in common. All three prove that sculpture is the marriage of art and craft. Each has a unique style developed during active careers both within Japan and abroad. For this special Christmas exhibition, Kaigado Gallery gathered small pieces with great charm.
Kaigado Window Gallery, Imperial Hotel Arcade
Imperial Hotel Tokyo
1-1-1 Uchisaiwai-cho
Chiyoda-ku, Tokyo 100-8558
Monday to Saturday: 10am – 7pm; Sundays and holidays 10am – 5pm
03-3503-7988
Free
http://www.kaigado.co.jp/window_gallery/index.html

Impressionists at the Waterside
Depicting Urban Resorts: Paris, the Seine and Normandy
Until 5 January
In the 19th century, when cities were being developed, coastal suburban areas became popular places to holiday. The peaceful nature of these sites, along with abundant greenery and beautiful beaches, attracted a number of impressionists such as British painter Alfred Sisley.
Tokyo Fuji Art Museum
492-1 Yano-machi
Hachioji-shi, Tokyo 192-0016
10am–5pm (closed Mondays, 24 December and 27 December– 1 January; open 23 December)
042-691-4511
Adults ¥1,200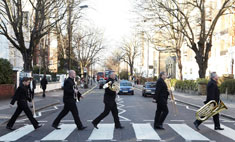 London Symphony Orchestra Brass Quintet
8–10 January
Widely recognised as one of the world's leading orchestras, the music of this award-winning group's brass quintet has been used in films such as the Harry Potter series.
8 January
Kioi Hall
6-5 Kioi-cho, Chiyoda-ku, Tokyo
9 January
Mitsui Sumitomo Shirakawa Hall
2-9-15 Sakae, Naka-ku, Nagoya-shi
10 January
Izumi Hall
1-4-70 Shiromi, Chuo-ku, Osaka
Open 6:30pm, starts 7pm
03-3574-0969
Adults ¥5,000
Tribes
Produced by Setagaya Public Theatre
13–26 January
Words are an essential element for communication, but how well do they communicate the truth? To what extent do they help people understand one another? Nina Raine, an English director and playwright, was inspired by a documentary about a deaf couple who were expecting a child and hoped their baby would be deaf. Tribes raises questions about the ways in which people truly relate.
New National Theatre, Tokyo, The Pit
1-1-1 Honmachi
Shibuya-ku, Tokyo 151-0071
Various show times
03-5432-1515
Adults from ¥4,000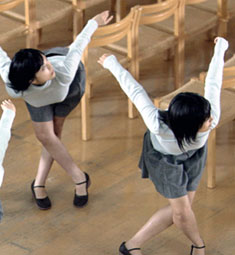 The Beautiful Black List
Tracing the 50 Years of D&AD Awards
Until 19 January
Design & Art Direction (D&AD) is a UK-based non-profit organisation that initiated what are widely considered the most selective design and advertising awards in 1963. The coveted black pencil is given to creators whose works are considered groundbreaking. This exhibition shows the prizewinning works of black pencil recipients over the past 50 years.
Advertising Museum Tokyo
Caretta Shiodome
1-8-2 Higashi-Shimbashi
Minato-ku, Tokyo 105-7090
Weekdays: 11am–6:30pm
Weekends & holidays until 4:30pm
Closed on Mondays
03-6218-2500
Admission free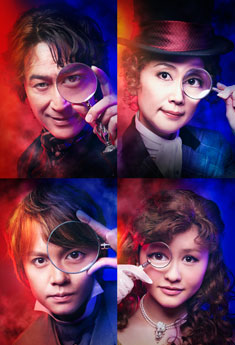 Sherlock Homes: The Secret of the Anderson Family
22 January–4 February
At the close of the 19th century in London, two gunshots ring out on Christmas night in the home of a distinguished family. Adam Anderson and his twin brother Eric soon discover that Adam's fiancé Lucy is missing. This musical debuted in Daehangno, South Korea, and won the 17th Korea Musical Awards in 2011.
Tokyo Metropolitan Theater
1-8-1 Nishi-Ikebukuro
Toshima-ku, Tokyo 171-0021
Various show times;
closed 27 January
03-5391-2111
Adults from ¥7,350