UK Events in Japan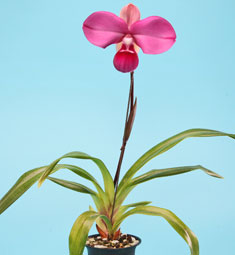 Japan Grand Prix International Orchid Festival 2014
15–23 February
"Paradise in the city centre" is the theme of this exhibition. The Japan branch of Britain's Royal Horticultural Society has been a key sponsor since the first orchid festival here 24 years ago. Around 3,000 species from 20 countries will be displayed, including a rare wild orchid.
Tokyo Dome
1-3-61 Koraku
Bunkyo-ku, Tokyo 112-0004
10am–5:30pm (last entry 4:30pm)
03-3541-2560
¥2,000
Romeo and Juliet

27 February–2 March
Tokyo International Players is proud to present an original take on William Shakespeare's classic love story, directed by Wendell T. Harrison. This production takes the fabled "star-crossed lovers" out of Italy and transports them to Dejima, off the coast of Nagasaki. Also, the Capulets are Japanese and the Montagues are expatriates, speaking in both English and Japanese, with subtitles in both languages.
Pocket Square
3-22-8 Nagano
Nakano-ku, Tokyo 164-0001
27, 28 February: 7pm
1 March: 1pm, 7pm
2 March: 3pm
(090) 6009-4171
Advanced ¥4,000; at door ¥4,500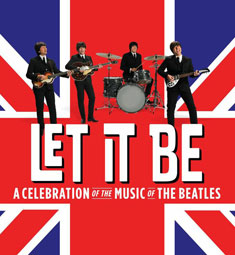 Let It Be

4–9 March
This Beatles-themed "theatrical concert" has fascinated audiences in London since September 2012. After a run on Broadway, it will finally come to Japan in March. With around 40 of the band's greatest hits performed in period costumes and choreography from the Beatles' heyday, the show will transport viewers to the 1960s.
Tokyu Theatre Orb
Shibuya Hikarie 11F
2-21-1 Shibuya
Shibuya-ku, Tokyo 150-8510
4, 6, 7 March: 7pm
5 March: 2pm, 7pm
8 March: 1pm, 6pm
9 March: 2pm
0570-00-3337
Adults: from ¥5,800 (weekdays)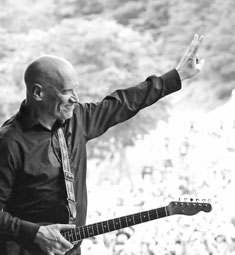 Wilko Johnson's "Going Back Home Tour Japan 2014"
10–17 March
Guitar legend Wilko Johnson, known for his machine-gun playing style, was a founding member of rock band Dr Feelgood, which is credited with shaping the English punk movement. Johnson was diagnosed with terminal cancer in January 2013 but refused chemotherapy to have the strength to complete this farewell tour.
10, 11 March shows at Shibuya Club Quattro are sold out.
17 March: Liquidroom, Tokyo
03-5720-9999
Adults: ¥6,500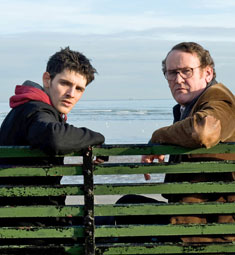 Parked

From 29 March
After losing his job and house in England, Fred returns to Ireland. Depressed and downtrodden, he lives in his car near the ocean. One day he meets Cathal, a young "neighbour" also living in his vehicle. Fred embarks on a journey of self-discovery through his friendship with the boy. Starring Colm Meaney from the Star Trek series.
Shibuya UPLINK
(among other locations)
Totsune Bldg. 1-2F
37-18 Udagawa-cho
Shibuya-ku, Tokyo 150-0042
Various show times
03-6825-5503
Adults ¥1,800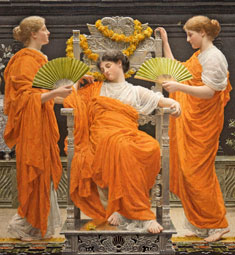 The Beautiful
Art for Art's Sake: The Aesthetic Movement 1860–1900
Until 6 May
The Aesthetic Movement was founded in London in the mid-19th century. This exhibition contains about 140 paintings, drawings, pieces of furniture, crafts and jewellery from leading British museums, including the Victoria and Albert Museum. Enjoy the world of beauty and pleasure created by artists Albert Moore and Oscar Wilde, among others.
Mitsubishi Ichigokan Museum, Tokyo
2-6-2 Marunouchi
Chiyoda-ku, Tokyo 100-0005
10am–6pm (until 8pm Fridays except holidays; closed Mondays)
03-5405-8686
Adults: ¥1,600