UK Events in Japan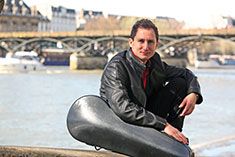 Viola Space 2014 vol. 23
British Viola Music
20–28 May
A recital is being held to introduce high-quality viola music to audiences young and old. This year's programme will feature the music of English violist Lionel Tertis CBE (1876–1975) and Scottish violist William Primrose CBE (1904–82).
20–21 May: Nagoya
22–23 May: Osaka
24–28 May: Tokyo
Ueno Gakuen
(Ishibashi Memorial Hall)
4-24-12 Higashi-Ueno
Taito-ku, Tokyo
Various show times
Adults: from ¥2,000 (Tokyo shows)
http://tvumd.com/english_event/detail/?event_code=violaspace
03-6418-8617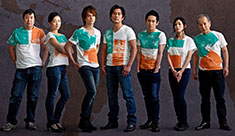 THE BIG FELLAH
20 May–8 June
English playwright Richard Bean was the original author of The Big Fellah, which is about the men who carried out special missions for the Irish Republican Army in New York between 1972 and 2001. Performed in Japanese.
Setagaya Public Theatre
4-1-1 Taishiodo
Setagaya-ku, Tokyo
Various show times
Adults: from ¥5,500
http://setagaya-pt.jp/theater_info/2014/05/the_big_fellah.html
03-5432-1515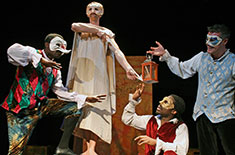 ROMEO AND JULIET
Until 30 May
During its 41st visit to Japan, the International Theatre Company London is presenting William Shakespeare's classic love story. The play includes Renaissance music and songs, performed live or recorded especially for the production on historical instruments. Subtitled in Japanese.
28 May: 7pm
Yokohama Country & Athletic Club
11-1 Yaguchidai
Naka-ku, Yokohama, Kanagawa
30 May: 6:45pm
Musashino Kokaido (Purple Hall)
1-6-22 Kichijoji Minamicho Musashino-shi, Tokyo
Adults: ¥5,500
www.stageplay.jp/en/performances/201404_romeo_and_juliet/index.html
080-9403-1613
12–15 June
The National Ballet of Japan premiered this work in 2011. Drawing inspiration from Japanese culture and art, Artistic Director David Bintley has reworked the phantasmal grand ballet to music commissioned from Benjamin Britten. This will be England-born Bintley's last production in Japan.
New National Theatre, Tokyo
1-1-1 Honmachi
Shibuya-ku, Tokyo
12 June: 7pm
13, 15 June: 2pm
14 June: 2pm & 7pm
Adults: from ¥3,240
www.nntt.jac.go.jp/performance_en/ballet/140612.html
03-5352-9999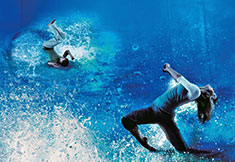 SCATTERED
04–15 June
Motionhouse is a dance theatre company based in Royal Leamington Spa, England. It was founded in 1988 by husband and wife team Louise Richards and Kevin Finnan. Scattered is the troupe's 18th original show, which combines its trademark highly physical dance moves and mesmerising aerial imagery with film and graphics.
Roppongi Blue Theater
5-11-12 Roppongi
Minato-ku, Tokyo
13 June: 7:30pm
14, 15 June: 12pm, 6pm
Adults: from ¥5,800
0570-550-799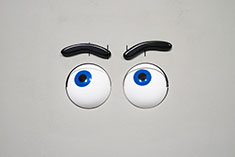 WILL HAPPINESS FIND ME?
Until 29 June
Ten artists' works will be on display from the Ishikawa Collection, Okuyama. The multi-media pieces attempt to communicate concepts that are often easily missed in our daily lives. Works by UK artists Ryan Gander and Liam Gillick will be among those exhibited.
Tokyo Opera City Art Gallery
3-20-2 Nishi-Shinjuku
Shinjuku-ku, Tokyo
11am–7pm (until 8pm Fridays and Saturdays): closed Mondays
Adults: ¥1,000
03-5353-0756