"Artists Who Crossed Oceans"
Until 30 November
Since May 2011, an exhibition by conceptual artist Yayoi Kusama has been travelling the world's top art museums, including London's Tate Modern and the Centre Pompidou in Paris. It is this year's first curated exhibition at the Karuizawa Museum Complex.
The Museum of Contemporary Art, Karuizawa
2052-2 Nagakura
Karuizawa-machi
Kitasaku-gun
Nagano-ken
10am−5pm
Closed on Tuesdays,
Wednesdays, Thursdays
(Open every day July−September)
Adults ¥1,000
(including one free drink)
www.umi-karuizawa.blogspot.jp/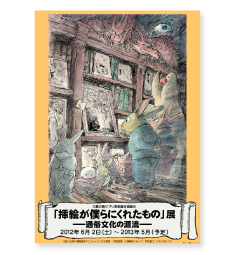 "The Gift of Illustrations—A Source of Popular Culture"
Until May 2013 (tentative)
Over 100 years ago, the Scottish folklorist Andrew Lang published a children's book bringing together collections of oral literature and folk tales from around the world. This exhibition presents illustrations from Lang's books in enlarged formats, showcasing the imagination, broad subject matter and master artistry of the illustrator.
Ghibli Museum, Mitaka
1-1-83 Shimorenjaku
Mitaka-shi, Tokyo
10am−6pm
Closed on Tuesdays
(except 14 August, 25 December), 6−16 November and
27 December−2 January 2013
Adults ¥1,000
(Advanced reservations required)
Japan: www.lawson.co.jp/ghibli/
Outside Japan:
www.ghibli-museum.jp/en/ticket_information/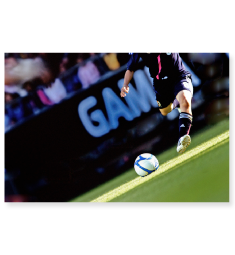 "Japan Magazine Publishers Association: London Olympic Games Magazine Flash Report Photography"
20–29 August
Taken by photographers of the Japan Magazine Publishers Association (JMPA), this exhibition shows dynamic images of Japanese athletes at the London 2012 Olympic Games.
Canon Gallery Ginza
3-9-7 Ginza
Chuo-ku, Tokyo
10:30am−6:30pm (3pm on 29 August)
Closed on Sundays and national holidays
Admission free
03-3542-1860
http://cweb.canon.jp/gallery/archive/jmpa-london/index.html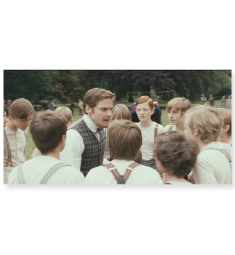 Lessons of a Dream
From 15 September
Set in 1874, a young English teacher is hired at a strict German school for boys to reform their education. Prejudiced against England and reluctant to learn the language, the boys are introduced to football as a means to an end.
TOHO Cinemas Chanter
1-2-2 Yurakucho
Chiyoda-ku, Tokyo
www.kakumei.gaga.ne.jp/
5 September
6:30pm (doors open 6pm)
Tosho Hall
Tokyo Chamber of Commerce and Industry 4F
3-2-2 Marunouchi
Chiyoda-ku, Tokyo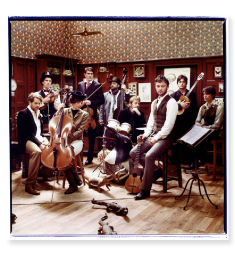 Penguin Cafe Japan Tour
6–8 October
Penguin Cafe's music is built on playful, minimalist concepts created by ukuleles, strings, percussion, electric bass and piano. Arthur Jeffes took over the nine-piece British ensemble in 2009, following the death of his father, Simon Jeffes, the classically trained British guitarist, composer, arranger and founder of the Penguin Cafe Orchestra.
6−7 October
"Beat Circuit 2012: Penguin Cafe with Friends"
Guests: salyu×salyu (6 October),
Gontiti and Goro Ito (7 October)
Roppongi Hills Arena
5pm (doors open 4:30pm)
General admission ¥4,000
(sold out for 6 October)
8 October
"Penguin Cafe Special Live Show"
Guests: Sotaisei Riron
Laforet Museum Roppongi
6pm (doors open 5:30pm)
General admission ¥6,500 (including DVD) (sold out)
10 October
"Penguin Cafe in Osaka"
Umeda Club Quattro
7:30pm (doors open 6:30pm)
General admission ¥6,000 (including DVD)
03-3498-2881
www.plankton.co.jp/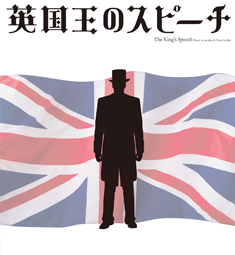 The King's Speech
27–29 August
Written by David Seidler, the play—on which the Oscar-winning film The King's Speech is based—will be performed in Japanese by native actors after performances in the UK and Finland earlier this year.
Setagaya Public Theatre
4-1-1 Taishido
Setagaya-ku, Tokyo
From ¥9,000
www.kingsspeech.jp/
0570-00-3337