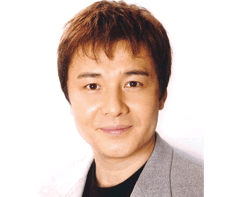 Harvest
11–24 December
This play, written by the British playwright Richard Bean, has won many prizes since its 2005 premiere at the Royal Court Theatre in London. It will be performed by Japanese actors in Japanese.
Setagaya Public Theatre
4-1-1 Taishido
Setagaya-ku, Tokyo
15, 16, 22, 23, 24 December 1pm
13, 18, 20 December 2pm
15, 22 December 6pm
11, 12, 14, 18, 19, 21 December 7pm
Closed on 17 December
Adults from ¥4,000
03-5432-1515
http://setagaya-pt.jp/theater_info/2012/12/post_295.html
Enchanted Ballet Film Festival
8–28 December
The festival features the film versions of five well-known ballets. The UK's Bryan Forbes and France's Pierre Jourdan collaborated on I Am a Dancer, a feature-length documentary that premiered in 1972 and will be shown at the event.
Tokyo Metropolitan Museum of Photography
Yebisu Garden Place
1-13-3 Mita
Meguro-ku, Tokyo
Closed on 10, 17 and 25 December
Adults ¥2,800
For the schedule of each film screening, please visit:
http://gakugakai.com/2012fes/schedule.html
FREE TICKETS
We are giving away five pairs of free tickets to this event.
* Tickets can be used to see any film during the festival, except the festival's premiere on 8 December.
Whirl
23 October–24 November
Video installations by London-based Hiraki Sawa will be displayed at this exhibition, which is part of the Kanagawa Prefectural Gallery's recent project featuring installations by young and active artists.
Kanagawa Prefectural Gallery
3-1 Yamashita-cho
Naka-ku
Yokohama, Kanagawa
10am–6pm (7pm on Saturdays)
Adults ¥700
http://www.sawahiraki-whirl.com/en/info/
Opening the Door to the World of Miniatures: The Allure of Dolls' Houses
6 October–25 November
On exhibit will be historically and artistically valuable doll's houses from two collections, the Vivien Greene Doll's House Collection in the UK and the Motts Miniature Collection in the US.
Hiratsuka Museum of Art
1-3-3 Nishi-yawata
Hiratsuka-shi, Kanagawa-ken
9:30am–5pm
Closed on Mondays (If Monday is a national holiday, the museum will be open, but will be closed the following day)
Adults ¥700
04-6335-2111
http://www.city.hiratsuka.kanagawa.jp/art-muse/2012205.htm
Skyfall
From 1 December
Number 23 in the 007 series, the film features British actor Daniel Craig in his third performance as James Bond. The film premiered in October 2012, the 50th anniversary of the series that began with Dr. No in 1962.
TOHO Cinemas, Nichigeki
1-5-2 Yurakucho
Chiyoda-ku, Tokyo
W.E.
From 3 November
Co-written and directed by American singer Madonna in 2011, this British romantic drama details the affair between King Edward VIII and American divorcee Wallis Simpson, as well as a contemporary romance between a married woman and a Russian security guard.
TOHO Cinemas Chanter
1-2-2 Yurakucho
Chiyoda-ku Tokyo