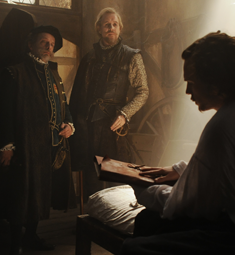 Anonymous
From 22 December
This political thriller and pseudo-historical drama is a fictionalised version of the life of Edward de Vere, 17th Earl of Oxford, and Elizabethan courtier, playwright, poet and patron of the arts. The film suggests that playwright William Shakespeare was a fraud and presents Lord Oxford as the true author of Shakespeare's plays.
TOHO Cinemas Chanter
1-2-2 Yurakucho
Chiyoda-ku, Tokyo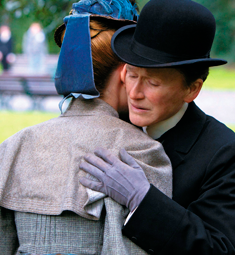 Albert Nobbs
From 18 January 2013
Based on a novella by Irish novelist George Moore, this film shows that gender and social/sexual roles can be more apparent than real, even for 19th century Dublin. Glenn Close won the best actress award at the Tokyo International Film Festival 2011 for her depiction of the main character, Albert Nobbs.
TOHO Cinemas Chanter
1-2-2 Yurakucho
Chiyoda-ku, Tokyo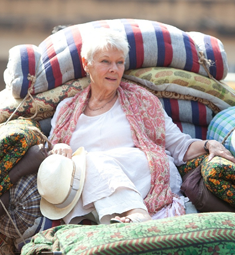 The Best Exotic Marigold Hotel
From 1 February
Based on the novel These Foolish Things by Deborah Moggach (2004), this British comedy-drama features Judi Dench, Celia Imrie, Bill Nighy, Ronald Pickup, Maggie Smith, Tom Wilkinson and Penelope Wilton who, as a group of British retirees, move to a hotel in India.
TOHO Cinemas Chanter
1-2-2 Yurakucho
Chiyoda-ku, Tokyo
www.foxsearchlight.com/thebestexoticmarigoldhotel/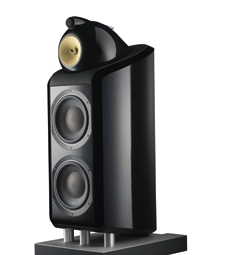 Record Concert Vol. 2
19 January 2013
In this concert, the Opera Intermezzi by the Berlin Philharmonic Orchestra and Brahms' Symphony No. 1 in C minor, Op. 68 (4th movement) will be played through two classic British loudspeakers: Bowers & Wilkins' 800 Series Diamond and a speaker by Scottish firm Tannoy Limited, manufactured in the 1960s.
Yokosuka Arts Theatre
3-27 Honcho
Yokosuka 238-0041, Kanagawa
2pm
Adults ¥500
Preschool children will not be admitted
046-828-1602
www.yokosuka-arts.or.jp/en/e_index.html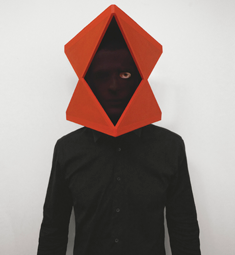 US by fabric
16 November–15 February
This exhibition by fabric, the London-based nightclub and live music venue, features images that have been carefully selected by fabric founder Keith Reilly and his team from the 13-year history of the "fabriclive" series, different nights promoting distinct types of music.
Diesel Art Gallery
Cocoti B1F
1-23-16 Shibuya
Shibuya-ku, Tokyo
11:30am–9pm
03-6427-5955

http://www.diesel.co.jp/art/concept_en.html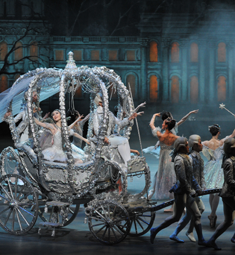 Cinderella
12–24 December
Choreographed by Frederick Ashton, a leading British choreographer of theatre revues, opera and film, this ballet premiered in 1948. Performed by The National Ballet of Japan, Ashton's Cinderella is still one of The Royal Ballet's key productions in their repertoire and continues to enchant audiences.
New National Theatre, Tokyo
1-1-1 Hon-machi
Shibuya-ku, Tokyo 151-0071
15,16,18, 22, 23, 24 December 2pm
21 December 7pm
Closed on 17 December
From ¥1,500
03-5352-5735