"Katagami Style—
Paper Stencils and Japonisme"
The West has imported many traditional stencils for dyeing cloth, called katagami, which helped develop Japonisme in the late 19th Century. This exhibition showcases katagami and how the stencils influenced Western artists, with exhibits drawn from such venues as the Victoria & Albert Museum in London.
Also featured are textiles by celebrated 19th century designer William Morris and fabrics from Liberty & Co., which has been selling Japanese objets d'art at Regent Street since 1874.
Mitsubishi Ichigokan Museum, Tokyo
2-6-2 Marunouchi, Chiyoda-ku
Until 27 May
10am–6pm (Tuesdays, Saturdays,
Sundays, holidays)
10am–8pm (Wednesday–Friday)
Closed Mondays
(except 30 April and 21 May)
Last entry 30 minutes before closing time
Adults ¥1,400 (student discounts)
03-5405-8686 (English)
03-5777-8600 (Japanese)
http://katagami.exhn.jp
http://mimt.jp
"Tema Hima: the Art of Living in Tohoku"
Focusing on the "food and living spaces" of the Tohoku region as seen through the eyes o
f graphic designer Taku Satoh and product designer Naoto Fukasawa, two of the three directors of 21_21 Design Sight. The exhibit features the "foods and living spaces" of the Tohoku region, including a film produced by British creative producer Tom Vincent and Japanese film artist Yu Yamanaka. The goal of the exhibition is to identify keys to the future of design by looking at the wealth of wisdom and creative ingenuity in the culture and spirit of the Tohoku people.
21_21 Design Sight (Tokyo Midtown Garden)
9-7-6 Akasaka, Minato-ku, Tokyo
27 April–26 August
Closed Tuesdays (Except 1 May)
11am–8pm (entry until 7:30pm)
¥1,000 (student discounts; under-12s free)
www.2121designsight.jp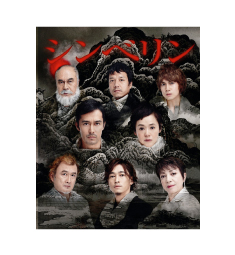 Cymbeline
This classic tragedy romance is offered by the Royal Shakespeare Company's "World Shakespeare Festival", before its Japanese cast takes it to London's Ba
rbican Theatre in May.
Until 21 April
Saitama Arts Theatre
Saitama
0570-064-939
27–29 April
Kitakyushu Performing Arts Center
Kitakyushu
093-562-2655
4 May
Umeda Arts Theatre
Osaka
06-6377-3888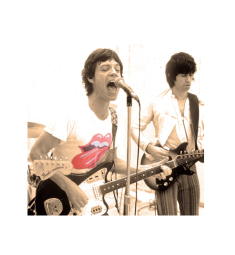 "The Rolling Stones 1962–2012
Tracing the history of the past half century"
A look at 50 years of the Rolling Stones with exhibits including items coveted by fans, videos and pictures by the group's only official photographer in Japan, Mikio Ariga, who will also talk at this event.
Tobu Department Store
Exhibition space 8F
1-1-25 Nishi Ikebukuro
Toshima-ku, Tokyo
26 April–1 May
Closes at 5pm on last day
10am–8pm
Free admission
03-3981-2211
FREE TICKETS!
"International Roses &
Gardening Show 2012"
Among the exhibits at Japan's largest exposition is Cath Kidston's Cotswalds garden, recreated by designer Mark Chapman and called "Discover Cath Kidston's secret garden".
Seibu Dome
Tokorozawa City, Saitama
12–20 May (except 16 May)
¥2,000 (free for elementary school pupils and younger children accompanied by an adult.)
03-5777-8600
http://www.bara21.jp
Winners of five tickets, each for two people, will be picked at random.
To apply for free tickets, send a postcard with your address, postcode, name, age and telephone number by 30 April to:
International Roses & Gardening Show
PR office (BCCJ ACUMEN)
4F, 1-14-8 Shintomi
Chuo-ku
Tokyo 104-0041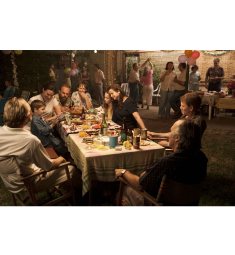 FREE TICKETS!
Oranges and Sunshine (2010)
Directed by Jim Loach and set in the 1980s, this movie shows a Nottingham social worker (played by Emily Watson) uncovering the government's scandalous forced migration of poor children to Australia.
Iwanami Hall
Iwanami Jinbocho Building 10F
2-1 Kanda Jinbocho
Chiyoda-ku, Tokyo
Until 8 June
03-3262-5252
oranges-movie.com
To apply for free tickets, please email:
shoko@custom-media.com
Five winners will be picked at random.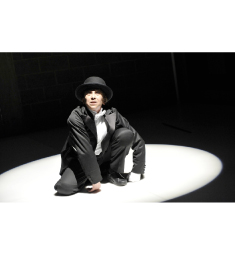 Kafka's Monkey
Based on Franz Kafka's A Report to an Academy, this play was planned and produced by the Young Vic in London, and premiered there in 2009.
Theatre Tram
Carrot Tower
Setagaya Public Theatre
4-1-1 Taishido
Setagaya-ku, Tokyo
2 May (7pm), 3/4 May (2pm), 5 May
(2pm, 6pm), 6 May (2pm)
¥5,000
03-5432-1515
http://setagaya-pt.jp/