This is an unusual column to write, in the most unusual times I can remember. Normally, I would be describing some of the many and varied activities that I get up to as part of the work of the Embassy. Getting out and about, meeting people and continuing to experience new aspects of the country you're posted in is a big part of why I joined the Foreign & Commonwealth Office in my twenties. It's probably what drove many ACUMEN readers to end up in Japan. But for several months now, we've all had to put our lives on hold. That's not to say there's nothing going on at the Embassy. We've actually been pretty busy, but on very different things, and working in very different ways.
From February, our lives have become dominated by Covid-19. Most of us had never heard of it before this year; now, judging by our conversations, we've all become amateur epidemiologists.
Since emerging from Wuhan, China, the coronavirus has wreaked its grim toll of death and serious illness all round the world—particularly in Europe and North America.
I expect many of us have vulnerable loved ones to worry about, perhaps on the far side of the world. In my case, I worry about my 91-year-old parents locked down in Devon.
And as the wheels of commerce juddered to a halt in many sectors, the impact on the economy and people's livelihoods has been traumatic. Governments have had to take extraordinary measures to protect businesses and workers, which could have an impact for a long time to come. Many of us will know someone touched by the disease, but when even prominent people, such as Prince Charles and Prime Minister Boris Johnson (both of whom had stayed at my Residence in the last couple of years) came down with it, we were all shocked.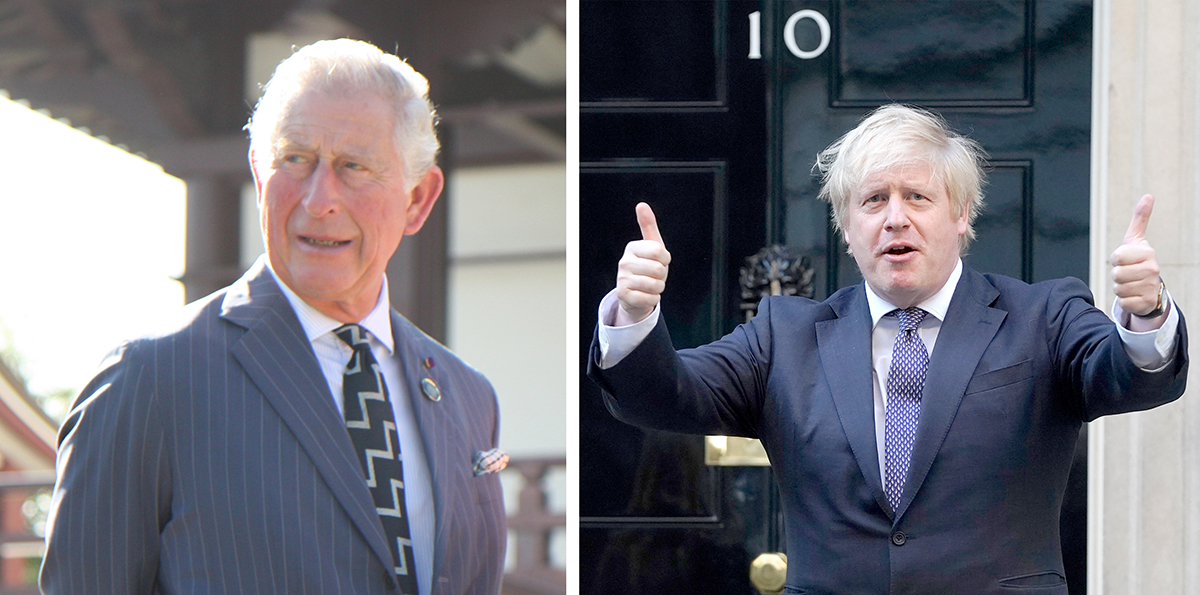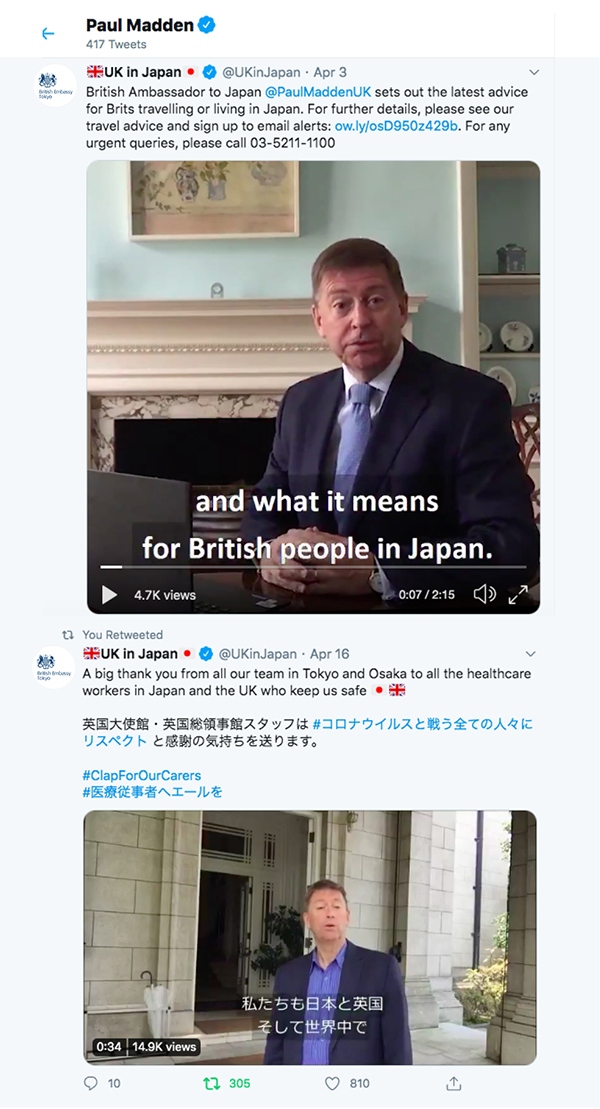 Responding to Covid-19
The Embassy has been focused on four main tasks. Our top priority is the safety of British nationals. Following our very busy period of evacuating the Brits caught up in the Diamond Princess cruise-ship crisis, we put out a lot of travel advice to encourage visiting Brits to go home whilst commercial flights were still available.
Our focus now is on the resident community that remains here. We have tried to ensure that we transmit the latest, accurate information so that people can make informed choices. And we continue to support particularly vulnerable individual cases. As always, we update our Embassy social media channels with all the latest information, and I encourage readers to follow us if you don't already.
Fortunately, the rate of infection in Japan remains well below that in Europe and North America. But the state of emergency has still had a big impact on peoples' lives and on the economy here.
The second workstream has been around business. Our trade team has been helping the UK National Health Service secure access to supply chains for medical equipment and supplies from all around Asia. It has been interesting to discover how much in this sector, as in others, we all depend on production facilities in just one country: China. Perhaps that will change a bit in the future.
We have also kept in touch with Japanese investors in the UK, and with the British business community here—both individually and through events such as our BCCJ webinar—to identify how we can best continue to support them.
And we have been providing a huge stream of reporting on many aspects of the progress of the disease, and the Japanese government's response. As London looks to share and learn from others' experience, there is a vast demand for information on science, health and economic aspects of the situation in comparator countries. In such a new and fast-evolving crisis, no one has a monopoly on wisdom.
Our fourth area of work has been collaboration with Japan on the global response. We are both major aid donors and have made significant contribu­tions to help poorer, vulnerable countries. Britain is hosting a major pledging conference on 4 June in support of global vaccines. We have, ourselves, committed £1.65bn over the next five years. And in international institutions—from the G7 to the G20 and the World Bank—we have worked together to ensure that the global economy stays open, and to resist protectionist pressures for new trade barriers that could have disastrous long-term consequences.
Meanwhile, conversations with Japan continue on climate change, where the UK will now host the next big international COP 26 meeting next year, instead of in November as planned.
---
New UK/Japan FTA negotiations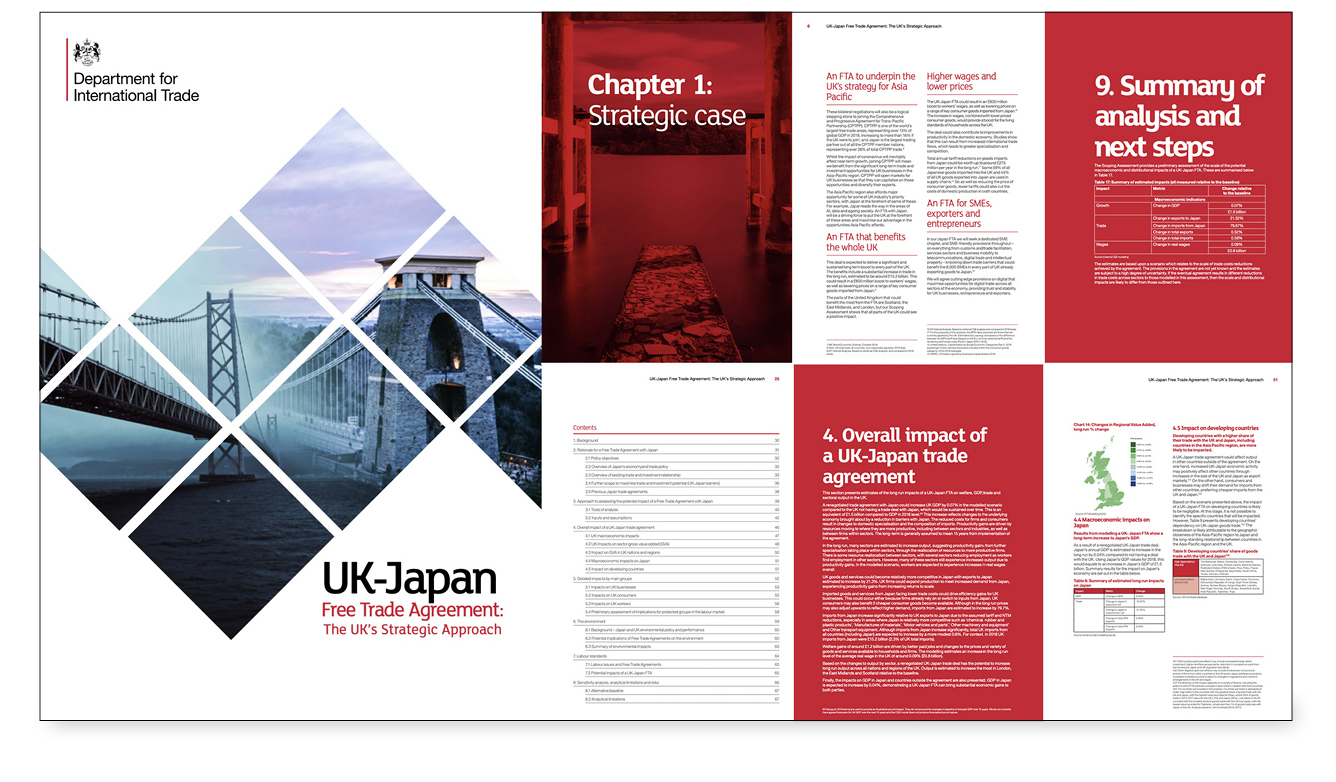 On 12 May, Trade Secretary Liz Truss published the UK's negotiating mandate for the new UK–Japan Free Trade Agreement. It will be based on the EU–Japan Economic Partnership Agreement, but aims to go further in some areas. Formal negotiations—by video conference of course—are expected to begin very shortly, but the two sides have already been holding informal discussions and we aim to make rapid progress.
---
New working methods at the Embassy
More than 95% of our staff have been working from home, and we have all become used to the etiquettes of video conferencing. The technology works better than anticipated, and I expect some of these new ways of working will become a more regular part of our lives. But we all miss the buzz of office life and human contact. I don't think the thought of a week in the office has ever seemed so attractive.
As I write, governments are starting to look towards how to transit out of lockdowns, as the peak of infection passes. It is clearly essential to get things moving again. But the "new normal" will look different, with more social distancing and other precautionary measures. For some vulnerable individuals, the need for particular vigilance could last for quite some time.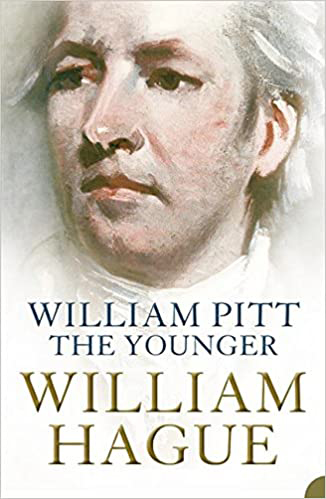 Staying sane in challenging times
We have all had to find different ways to maintain our personal sanity during lockdown. I can't really complain. Sarah and my personal "bubble" is a leafy Embassy compound, which has looked beautiful throughout the spring. It was so sad not to be hosting all our usual hanami parties here. I've read more, including William Hague's massive biography of William Pitt, and done some writing (they say that everyone has a novel inside them, but for most people that's where it should stay). And I've particularly enjoyed walks in the park listening to BBC Radio Four on their wonderful BBC Sounds app. I think we've all found time to stay in touch with friends and family through a host of new video links. Not having to eat all those diplomatic lunches and dinners has been an unexpected fitness bonus too.