As the 2019 Rugby World Cup draws near, Japan is preparing its stadiums to host the best in the sport. Now that the fixtures have been announced, the English, Welsh, Scottish, Irish and other teams know where they will be playing.
For fans, that means they can begin to think ahead to where they will be cheering their team. As the first Rugby World Cup to be held in Asia, the event promises a completely different venue experience compared with previous cups in Europe, Australasia and South Africa. Moreover, with Japan's varied regions, there will be much to see and do.
Opportunities to capitalise on tourism in these areas are boundless. Each of these stadiums is in an area that offers a wealth of attractions and activities to round off a rugby-focused visit to Japan.
Here are the stadiums that will be featuring the home nation teams and some of the activities and sites to include in your travel plans.
---
Tokyo Stadium
Australia vs. Wales (29 September)
England vs. Argentina (5 October)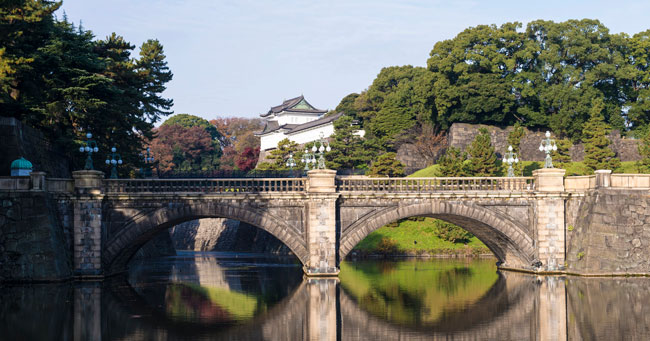 The vibrant city of Tokyo has a cornucopia of sites to visit for anyone planning to attend these two matches. The stadium, located in the city of Chofu, is a short train ride from Tokyo's bustling central hubs.
From Shinjuku Gyoen National Garden, one of Tokyo's most beautiful green spaces, and the Tokyo Imperial Palace properties to the Asakusa Shrine, the city's oldest Buddhist temple Senso-ji and the famous Tsukiji fish market, you will get a taste of Japan's traditions and heritage.
And old meets new here, too, with Harajuku's unique youth fashion culture, towering skyscraper shopping malls and the tech district Akihabara.
---
Kumamoto Stadium
Wales vs. The Americas second qualifying team (13 October)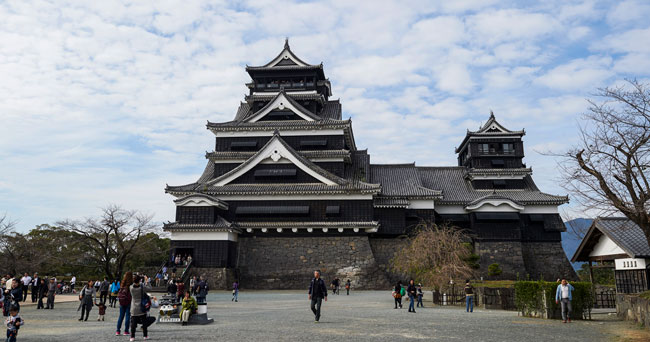 Famous for the reconstructed Kumamoto Castle—one of Japan's largest and most complete—the city is steeped in history.
The Suizenji Garden, said to be Japan's largest, has a mineral-rich spring from the waters of Mount Aso. It was originally built by daimyo (lord) Hosokawa Tadatoshi in 1636, and was created as a tea retreat with features representing the stations of the historic Tokaido route that linked Tokyo and Kyoto.
Kumamoto is also famous as the former home of the writer Lafcadio Hearn (1850–1904). His residence—now preserved as a museum—gives an insight into his life and times.
---
Sapporo Dome
England vs. Tonga (22 September)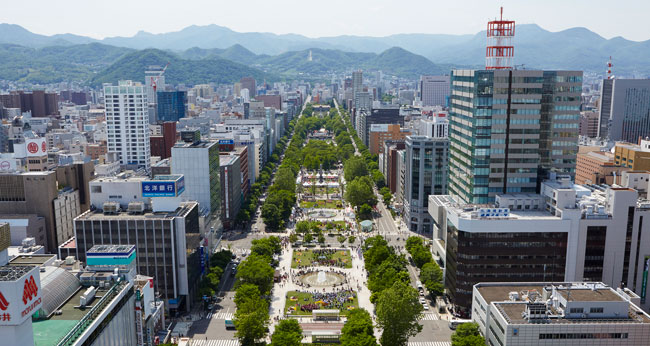 The Sapporo region is on the mountainous northern island of Hokkaido, renowned for the ski resort of Niseko. The island previously hosted the 1972 Winter Olympics skiing events.
Although the ski season won't have begun, there will be plenty to do, including visiting the Sapporo Beer Museum, which holds tasting sessions and has a beer garden that traces the city's history.
And you can still enjoy the outdoors as the city's delightful autumn foliage reveals itself. The famous Odori Park, which hosts the annual Sapporo Autumn Fest throughout September, is a great place to relax between games, as is Shiroi Koibito Park, which includes the Ishiya Chocolate Factory.
---
Kobe Misaki Stadium
England vs. The United states (26 September)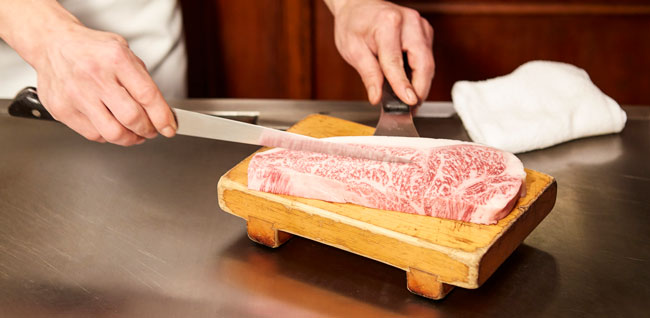 If you are heading over to watch this match in Misaki Park, located on an island in Osaka Bay, take the time to explore the hot spring baths in Kobe after a long match afternoon. You can also search out Nankin-machi, a historic Chinese hub, for dining and shopping.
The city is also home to the Kobe Animal Kingdom, Kobe Oji Zoo and Suma Aqualife Park. Meriken Park, built on reclaimed land, hosts a range of modern art installations, fountains and iconic contemporary architecture, such as the red Kobe Port Tower, with its panoramic views of the city.
And of course, don't forget to sample some world-famous Kobe beef.
---
City of Toyota Stadium
Wales vs. Georgia (23 September)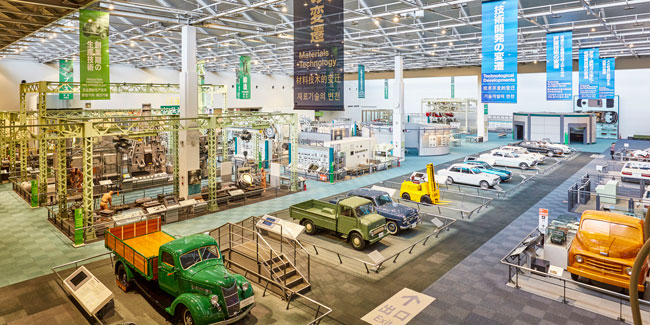 It's all things Toyota in the city of Nagoya. The Toyota Automobile Museum and the Toyota Municipal Museum of Art are just two ways to take a look back at the carmaker's history. Elsewhere, the popular Railway Museum continues the travel theme, while the Science Museum boasts one of the world's largest planetariums.
Take a turn away from the modern and the automated and head to Sanshu Asuke Yashiki to visit a traditional Japanese farmhouse in a historic village.
Or if you're an avid golfer, nearby St. Creek G.C., Golf Club Daiju Toyota Course and Nanzen Country Club are great options to play a few rounds.
---
Oita Stadium
Wales vs. Fiji (9 October)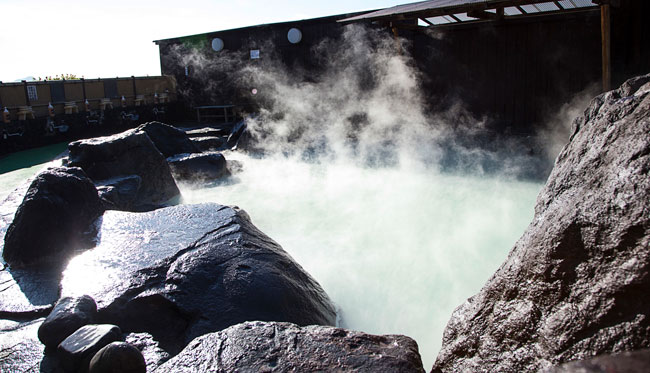 Oita City offers a glimpse of Japan's art and history, with the enchanting Funai Castle ruin and the Oita Prefectural Art Museum's stunning architecture.
Oita Prefecture is best known for its onsen (hot spring bath), with mineral-rich waters, particularly in the city of Beppu. Situated on the eastern side of Kysuhu, golf courses and parks dot the area.
It's also a place for nature and, after a visit to Oita Marine Palace Aquarium Umitamago, the monkey park at Takasakiyama Nature Zoo provides a great day out for all.
---
Shizuoka Stadium Ecopa
Japan vs. Ireland (28 September)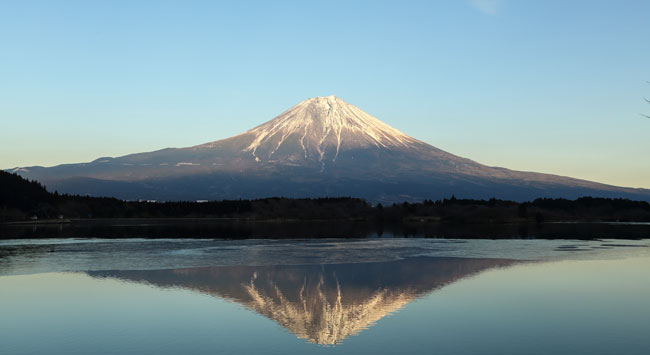 A stone's throw from Mount Fuji, the stadium sits near the cities of Kakegawa and Fukuroi in Shizuoka Prefecture. It's an area where one can dabble in marine sports in Suruga Bay, take walks in the woods around the stadium and relax in hot springs, of which there are many.
After you've worked up an appetite, nearby Hamamatsu City has a host of restaurants renowned for their eel, while the city is famous for its castle.
This stadium is also near Yamanashi Prefecture, which is renowned for it's grape orchards and mountainous terrain, so you could perhaps stop off on your way back to Tokyo and pick up some wine, or pick your own grapes.
---
International Stadium Yokohama
Ireland vs. Scotland (22 September)
England vs. France (12 October)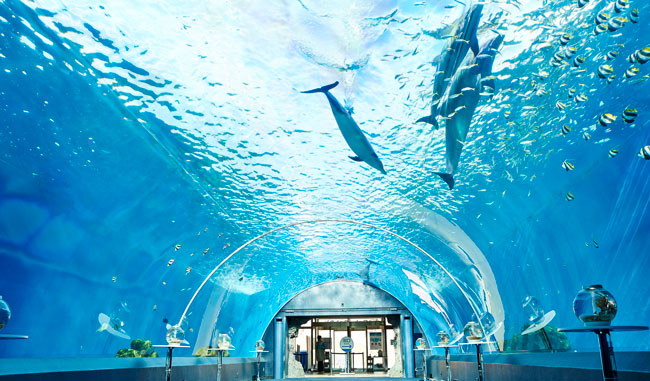 Yokohama is the nation's second-largest city after Tokyo, and so teems with things to do and places to celebrate and commiserate with the winning and losing teams. No stranger to hosting major sporting events, the city will host the World Cup Final.
With one of the world's largest Chinatowns, Yokohama has no shortage of related treats and delicacies to indulge in at lunch and dinner. Follow this up with a tour of the Kirin Beer Factory, which includes a free tasting session at the end.
The Yokohama Hakkei-jima Sea Paradise—an amusement park with marine animals sat on its own island—and the famous Cup Noodle Museum is sure to keep every member of the family happy.
---
Fukuoka Hakata-no-mori Stadium
Ireland vs. play-off winner (12 October)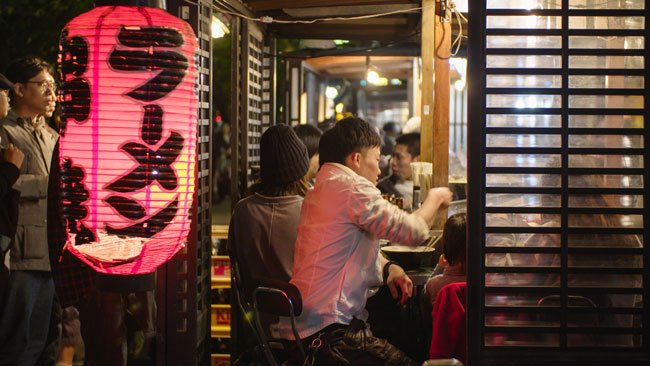 Fukuoka is located on the south-western island of Kyushu and boasts an array of traditional temples and sandy beaches. The stadium sits in Higashi-hirao Park, also home to Hakata-no-mori Yudokoro Tsukinoyu, a spa known for its radon gas hot spring baths—a dream place to regroup and revive the body.
Climb up to the observation deck of Fukuoka Tower for a scenic view of the city, or explore the many great hiking options in the area. Also keep an eye out for street food stalls, or yatai, selling Fukuoka's distinctive food.
Then there are Tocho-ji shrine—renowned for its huge wooden Buddha—and Fukuoka castle, two places that will quench your thirst for a taste of Japan's rich history and culture.