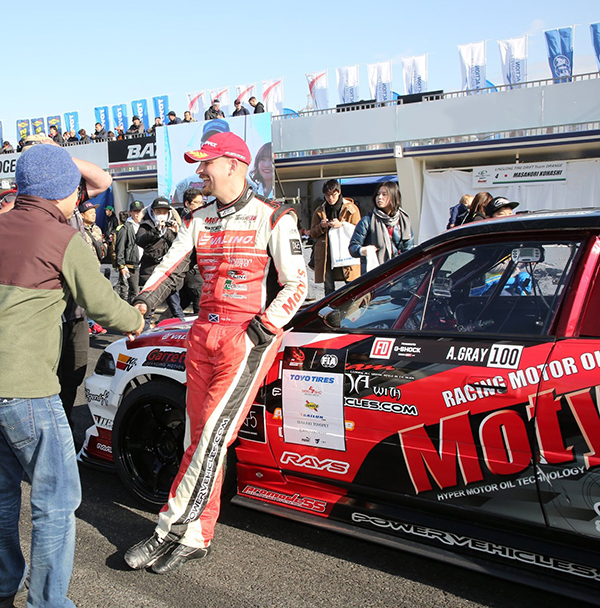 With a deafening squeal of rubber on tarmac that produces billows of blue-black smoke, Andy Gray is gone. His Toyota JZX100 Chaser, with a preposterous amount of power underneath the bonnet, hurtles down the track and appears to these untrained eyes to be heading for a nasty accident as he approaches the first bend.
Just as it appears disaster is unavoidable, the front wheels turn away from the bend and the tail begins its controlled slide, producing the high-pitched screech and smoke that are the hallmarks of drift racing.
Local roots
Japan is the spiritual home of drifting. The sport can trace its roots back to the 1970s, with a number of manga stories further popularising the techniques and drama of the track.
The Ebisu Circuit in Fukushima Prefecture is one of the most iconic tracks for the sport in Japan. It is also where Gray, who is originally from Edinburgh but first came to Japan in 2005, bases his twin businesses.
In one, he hosts drift racing events for everyone from novice drivers upwards and selling specialist racing cars through his Power Vehicles firm. And then there's the small business of currently being among the best drift racers in Japan.
"We had a firm that imported Japanese cars to the UK, so we would come to Japan to buy stock fairly regularly," the 41-year-old Gray told ACUMEN. "Then we decided it would be better to move over here to sell cars world­wide from the supply source".
At that point, he admits, he had not been bitten by the drifting bug.
"Maybe a year after coming to Japan and watching many events, I bought a car and started to take part in track days because I discovered there were so many tracks to drive," he said. "I picked it up quickly and got a massive taste for drifting".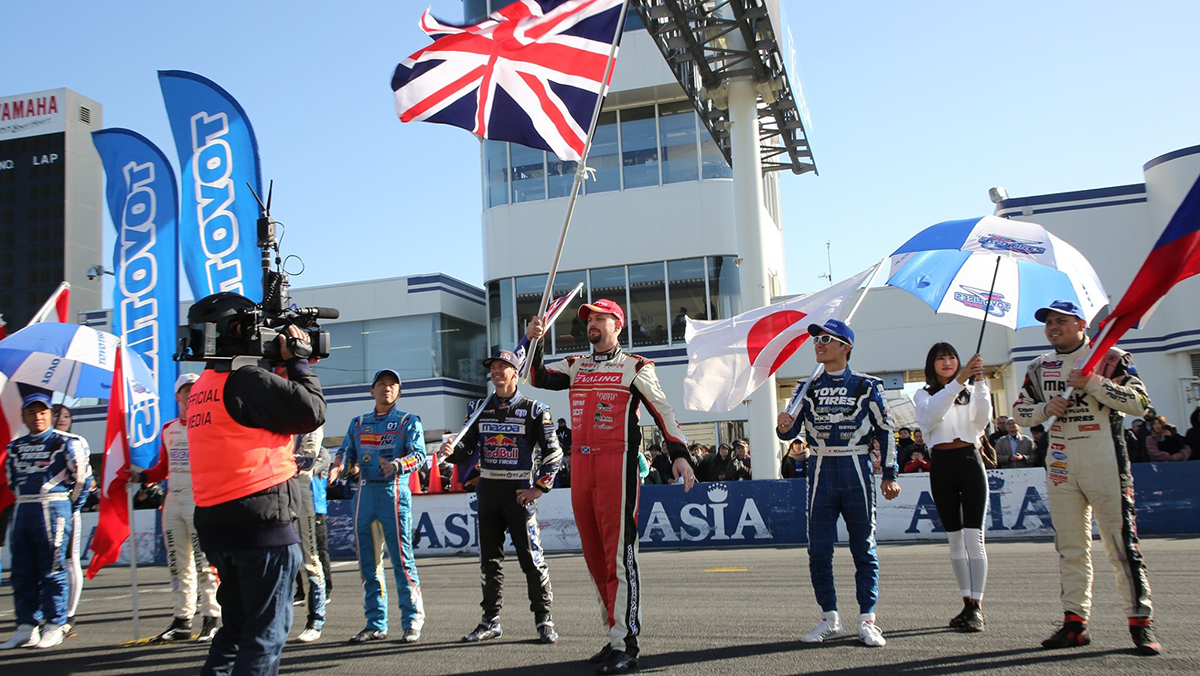 Pole position
Starting at the bottom of the racing ladder, he began with small, local competitions; but soon he worked his way through the ranks to D1 Divisional races. After D1 Street Legal, he muscled into the D1GP, at the time the top national series in Japan.
After this, Gray made the switch to the more internationally recognised Formula Drift Series.
He is the first non-Japanese racer to work up from the very bottom of drifting in Japan to obtain the most advanced license. Over the past five years, his team has lifted the Formula Drift Japan Championships an unprecedented four times, in 2015–17­ and again last year.
Asked the most important attributes of a successful drift racer, Gray is blunt. "Handling pressure. You do a lot of waiting, then you have to perform at the highest level for a short, intense time. Then you regather your focus to do it again. Mistakes can be very costly. You have to drive instinctively. You have to be mentally strong".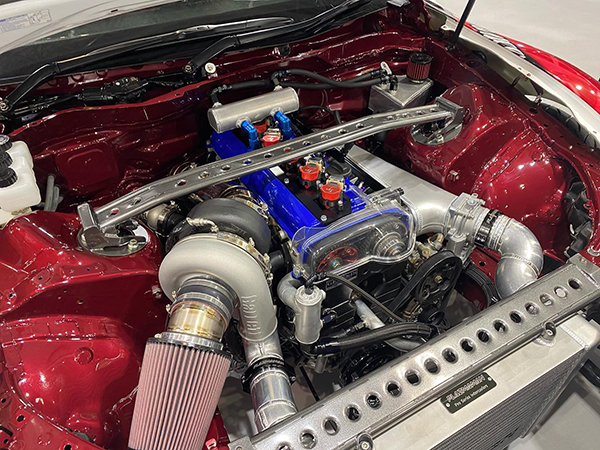 Japanese power
Gray's recent victories have all come in Toyota Chasers and Mark IIs, but he will open the 2020 season in a new Lexus RC powered by a JZA80 Supra 2JZ engine that produces more than 1,000 horsepower.
"The old car was a great mix of huge power and good mechanical grip, meaning the car was always fast around the track. The aggressive looks and massive amounts of smoke it produced—along with my aggressive driving style—always made it stand out from the crowd," he said.
"My new car is a bit heavier, but it has a much more modern chassis, so we hope to develop it to be as good as the old platform that we have already had so much success in".
Gray's team welcomes drift drivers from all over the world for track days at the Ebisu circuit. The majority are in their twenties, but the drivers go all the way up to their fifties. Many buy a car from Gray, drive for a week and then put the vehicle in storage until they can get back again. The firm also arranges corporate days out, with everything from ride-alongs designed to give a passenger a taste of just what the cars can do to full-on, one-on-one experiences.
Gray is also able to source specialist drift racing cars and has been selling modified Japanese classics, such as Nissan Skylines and Silvias as well as Mazda RX-7s, for more than 15 years. The business may be down in terms of sheer numbers—a consequence of rising prices for the best examples—but there is still strong demand from trade clients all around the world.
Gray even sells luxury European cars back to Europe because Japanese drivers tend to keep their vehicles in immaculate condition and often put very few kilometres on the clock.
Evolving race
The biggest challenge to drift racing in Japan, Gray believes, is generational change.
"Kids are not into cars so much now as they used to be, and it's possible the sport has peaked here," he said. "Overseas, however, the sport is still young and growing. It is massive in countries such as Russia, Ireland, the United States and anywhere that has a thriving car culture".
And change is an opportunity, he believes.
"We will continue to evolve. As prices climb and good cars become harder to find, we will be able to rely on an unrivalled list of contacts and awesome customers, making sure that we can find the best cars that Japan has to offer.
We will continue to make people's dreams of drift driving in Japan come true, and we are looking to expand our services into motor racing as well as drifting".