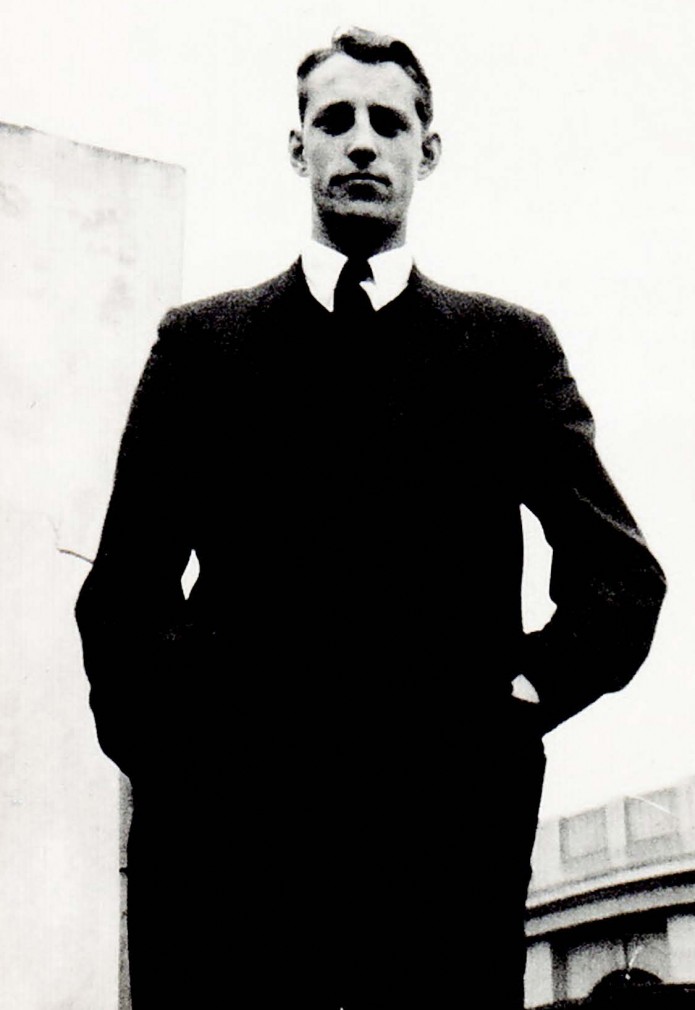 Second Englishman—and fourth foreigner—inducted into the JFA Hall of Fame
Christopher W McDonald OBE— Chris to his many friends—looks as if he's stepped out of central casting to play the British ambassador: tall and distinguished; handsome and urbane; witty and intelligent; astonishingly well-connected.
He's not without diplomatic skills, either. However, he came to Japan not to "lie for his country", as the old saw goes, but to pursue a successful business career that would see him retire as chairman of Rolex Japan. He has always been a modest man, yet has had his finger well and truly on the pulse of all things Anglo-Japanese, playing key roles in interests including the Japan- British Society, the Royal Society of St George and the BCCJ.
Appointed by Queen Elizabeth II as an Officer of the Order of the British Empire towards the middle of his career, McDonald, aged 80, could never have guessed that shortly after retirement he would also be honoured by the Japanese government with the Order of the Rising Sun, Gold Rays with Rosette, awarded for his great contribution in cultural and sporting exchanges between Britain and Japan.
Modest as he is, McDonald is nonetheless—and rightly— proud of these accolades, but it is difficult not to imagine that the latest to be bestowed on him is the one that makes his heart beat a little faster.
On 12 September, McDonald became only the fourth non-Japanese and the second Englishman to be inducted into the Japan Football Association (JFA) Hall of Fame. He was delighted to be visited at home around that time by his old friend, Manchester United and England legend Sir Bobby Charlton CBE. Because of his illness, McDonald was unable to attend the JFA induction ceremony so his eldest son Roger received the honour on his behalf.
"My association with Japanese football goes back to the year I arrived here, 1950", he said. "I used to play soccer in England and when I got here I soon joined the Yokohama Country and Athletic Club and became their regular goalkeeper and occasional centre forward". He played in those positions for the next 25 years, and also was involved in arranging matches with Japanese teams.
"We had the only grass pitch in Japan so, of course, all the local teams were anxious to play on it. It was luxury compared to their own granite-hard grounds. So we had no difficulty finding opponents. We played about 30 friendly matches every season".
Chris remembers meeting teams from the leading universities, such as Tokyo, Waseda, Keio, Meiji and many others. Corporate teams, too, were keen to play at Yokohama. "We met the best of them", he said. "Mitsubishi, Hitachi, Toshiba Fuchu, Nippon Kokan and Sankyo Seiyaku".
It's hardly surprising that it wasn't long before McDonald was being asked by the JFA for help as they strove to make their mark internationally. At the Asian Games of 1958 he was given the role of looking after Sir Stanley Rous, then secretary of the English Football Association and later president of FIFA, the world governing body for football. "I can still remember making the English announcements at those games, as I did for the Tokyo Olympics in 1964", he recalls.
The 1960s and 1970s saw the number of foreign teams visiting Japan increase and McDonald's role grew accordingly. He also has very fond memories of a visit to the UK by the Japan national team.
"One of their three matches was in Gillingham in Kent. This is the birthplace of William Adams, in 1600 the first Englishman to visit Japan. He's better known here as Miura Anjin. I arranged for Sir Stanley Rous to be there and we invited then-Japanese Ambassador Tsuyoshi Hirahara, who himself was a former soccer player. In the circumstances, I'm pleased to say Japan won 2-1!"
While playing down his own part in it, McDonald applauds the slow but steady improvement in Japanese football, "especially since the inauguration of the J. League in 1993".
He also cites the many leading Japanese players now with first-class clubs in Europe and Japan's performance at the 2010 FIFA World Cup South Africa. "Even the ladies are moving ahead rapidly, having recently won their own world cup. In 1950, I don't think ladies even played football in Japan!"