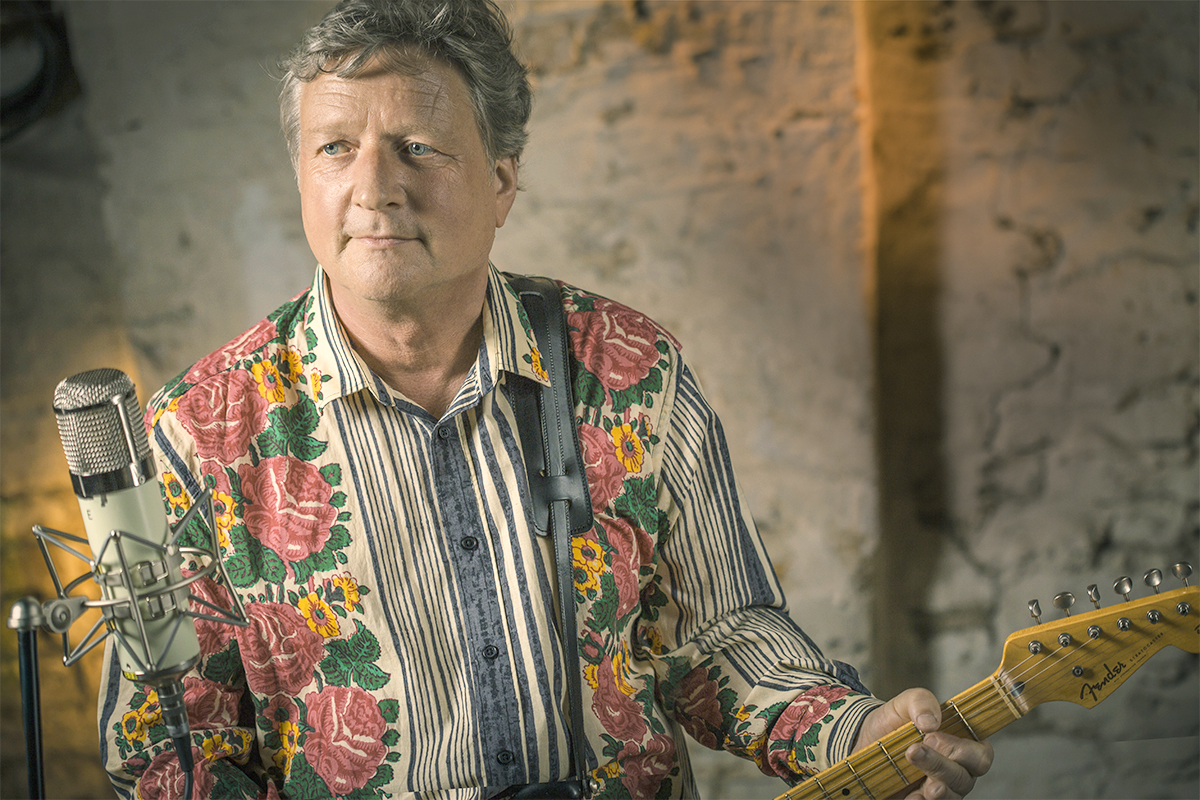 British rock band Squeeze emerged from the London new wave movement of the late 1970s and had almost instant success. Arguably their greatest triumph was their second album Cool for Cats, released in 1979. With an album and song title like that, plus songs such as "Slap and Tickle" and "Up the Junction," the band came with a cheeky British sense of humour.
But they also crafted more heartfelt gems, for example "Tempted" and "Another Nail In My Heart," and core members Glenn Tilbrook and Chris Difford have been hailed as two of pop's finest songwriters—Tilbrook creating the melodies and Difford handling lyrics.
I met up with Tilbrook backstage in Tokyo the last time the band toured Japan and talked with him about their songwriting.
Storytellers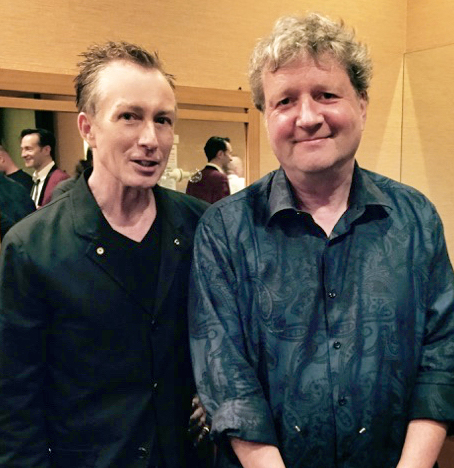 "Chris and I have been working together since we were in our teens. We have a very strong commit­ment to, and interest in, writing, and I think it's some­thing that's ongoing," Tilbrook told me. "I had one time when I hit a dry period in my songwriting in the '80s for a couple of years but, ever since then, it's never happened. I wouldn't say it's easy to write, but what it is easy to do is to judge what we do—and to know what's good and what's not good. It feels a fairly natural process".
I've always found Squeeze songs cinematic and visual. I wondered if that is intentional?
"I think Chris is a great storyteller, and I think some of the best Squeeze songs just conjure up a mood and a set of images and a cast of characters who sometimes are real. And if they're not real, they seem real and they're identifiable ," Tilbrook said. "One of the things about our writing is we write about where we're from. That's where most things spring from, and I think that gives it its character".
London calling
Tilbrook was born and raised in the south-east London district of Woolwich, and Squeeze songs are infused with a London vibe. "Up the Junction," for example, refers to Clapham Junction, and "Cool for Cats" is about youthful good times in the city.
"That came from a bunch of people that we were hanging about with at the time, and being young lads as we were," Tilbrook recalled. "It was a different time, I think—less advanced than today and somewhat simpler. Not always with great attitudes, but we had a lot of fun, and that song really—every time I hear it—just sums up that period of time to me".
Fastforward
Indeed, these are different times. So, I asked Tilbrook how Squeeze remain relevant in the 21st century?
"That's not really for me to say, but what I do know is that Squeeze are producing some of the best songs we have ever produced. Cradle to the Grave is one of our strongest records, and I'm very proud of it. But, it's up to other people to decide where it fits".
Released in 2015, Cradle to the Grave features songs used for the BBC TV drama of the same name, a programme about the life of fellow south-east Londoner Danny Baker, who is a comedian, writer and broadcaster.
Tilbrook explained: "Here's how it worked. We were writing for the programme, but not specifically to scenes. Our remit was pretty wide, but I think the interesting thing it did for our writing was to actually—I'm not someone who's sentimental about the past at all—but it actually ignited a certain sense of going back to where we started with our writing. I think some of the songs sound like they could be from Squeeze's first time 'round, and, indeed, a couple of them are. A song like "Happy Days," for instance, we wrote when we were 17".
Private scribes
I asked if Tilbrook and Difford write together?
"The writing process is always very private. Chris and I rarely work together. We work separately. I changed my studio about 10 years ago because I got sick of making records by myself. I have a studio now where we can all play together, and that actually really comes across in the record. I learnt about doing that when we re-recorded a number of our early songs and I thought, you know, it really wasn't very compli­cated. We used to stand around in the studio and work out arrangements, and then get a take of that. So, I've started doing that again and it makes for a far more lively record than getting everything perfect".
Writing is a very personal pursuit, and I always wonder how songwriters feel about having their diaries revealed to the public.
"Well, I think what it is, it's a great outlet for anyone who writes or wants to show or convey something about their life—or hide something about their life. I don't know. Whatever it is, it's a great vehicle for expression and that's what all art is about, is trying to express something that will mean something to someone or mean something to you, and will, eventually, mean something to someone else".
Evolving sound
Music is a very powerful force in Tilbrook's life. He acknowledges the special times of the early days of Squeeze, but is not sitting around wallowing in the past.
"Music constantly changes my life, and I don't think I'll ever experience the same sort of thrill and rush that I had in my teens for music. But there is stuff that I hear that absolutely blows me away as an artist. There're all sorts of things that spark me off and keep me very interested in what I do. It's a living art form, it's the best fun in the world. It's not a bad job at all!" he added laughing.
And, finally, being so closely associated with London, I asked Tilbrook where he would take a fan from Japan if they popped over to see him?
"I'd take them out in south-east London. That's my manor. I'd take them around some of the pubs in Charlton and Greenwich and Deptford, and I'd show them a good time!"