Looking back over 2019, I am, yet again, grateful for a fantastic range of inspiring people whom I met and interviewed.
British entertainers whom I wrote about in these pages include some legendary names in music, such as Bruce Foxton from The Jam, Glen Matlock from The Sex Pistols, Graham Gouldman from 10cc, Glenn Tilbrook from Squeeze and Les McKeown from The Bay City Rollers. Other prominent groups included Johnny Hates Jazz, Maxi Priest, The 1975, Snow Patrol and Two Door Cinema Club. There were also West End stars Kerry Ellis and Alexandra Burke as well as legendary fashion designer Paul Smith.
Not everything made it to the page, however, so here are a few extra moments I shared with other prominent Brits through the year.
Bluey
Founder of London-based acid jazz group Incognito, Bluey was particularly thrilled that, in 2019, Incognito were celebrating their 40th year in music. He wanted to thank the Japanese fans who have not only stayed loyal to him and the music but also grown in numbers over the years—as evidenced by the 10 sold-out shows at the Blue Note Tokyo that kept us warm on chilly nights in December.
Bluey talked with me about a standout moment from 40 years of live shows performed around the world. At one taking place on his birthday, as a surprise he was joined on stage by Stevie Wonder to sing the legend's classic celebratory tune "Happy Birthday". Bluey's positive vibes and music carry over into the new year with Incognito's latest album—possibly one of their best—the appropriately titled Tomorrow's New Dream.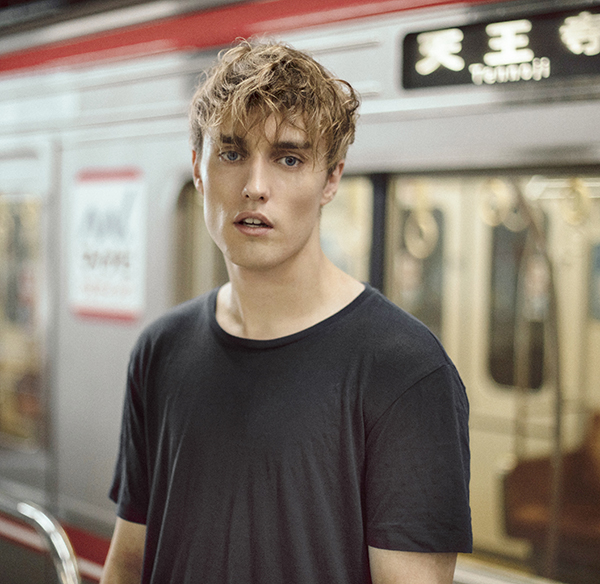 Sam Fender
Singer-songwriter and actor Sam Fender (above), who was on the BBC Sound of 2018 list and performed at Summer Sonic 2019, shared with me some of his favourite British music festivals. He talked about how it has been his lifelong dream to play the Glastonbury Festival. He was supposed to do so in 2019 but had to cancel at the last minute due to illness. He said that he will get there this year.
Fender also mentioned the Boardmasters Festival, held annually since 1981 in Newquay, Cornwall. The event, which combines live music, surfing and skateboarding, was cancelled last year the day before it was to open due to extreme weather. Dates for 2020, however, have been confirmed for 5–9 August—ideal for anyone wishing to enjoy a Cornish beach break.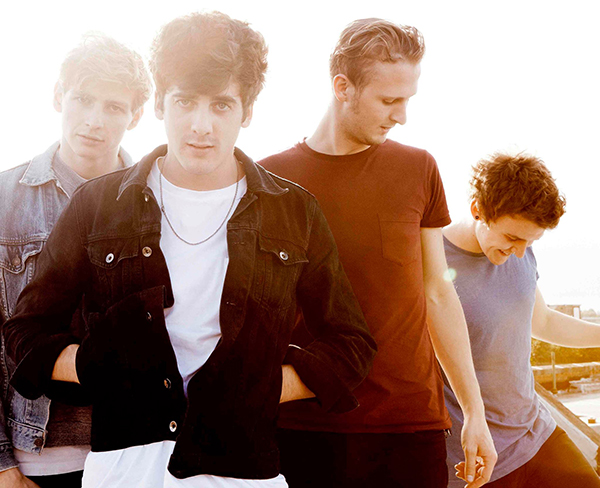 Circa Waves
This four-member rock group from Liverpool played at Summer Sonic 2019. They recommended to me their favourite festival in the UK, the Coombe Weekender, which takes place in early August in the grounds of the 12th- century Coombe Abbey in Coventry and features indie, rock, pop, funk and dance music. They mentioned that the location is really lovely and the festival has great facilities and is well organised. Circa Waves also gave me a terrific description of why they love festivals: "They are a bit like a birthday party with all your friends, food and music!"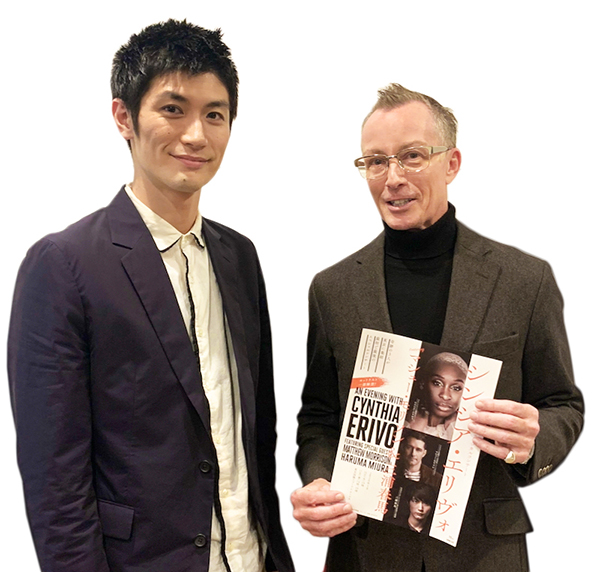 Haruma Miura
In 2019, my radio programme also featured interviews with Japanese entertainers who have connections with the UK. This included model, actor and stage musical performer Haruma Miura, who spent time in the UK studying English and polishing his skills watching a number of West End shows. He is singing on stage in Tokyo this month with Cynthia Erivo—a Grammy, Tony and Emmy award-winning British actress and singer—who has starred in West End and Broadway hits such as The Color Purple and Sister Act. Miura said he was extremely excited and honoured to be joining such a talent from the London stage in his hometown.
ReN
This upcoming Japanese singer-songwriter in his mid-twenties lived in the UK for one year as an exchange student in 2010. He talked with me about the big impact that his time there—in particular discovering the music of Ed Sheeran—has had on his music and future. It was a clarifying moment for ReN, who now could see how his own music and songwriting might develop. Writing in English and Japanese with heartfelt personal stories could make 2020 a very good year for this talented songsmith.
---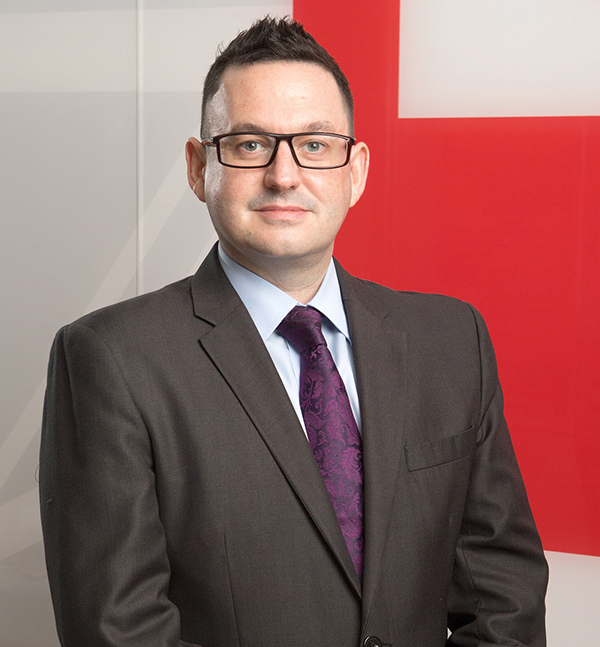 Matt Burney
The British Council Japan's former director had a chat with me the day before he left Japan to take up his new post as director of the British Council China. After a 22-year career in international relations, Burney emphasised how valuable it had been for him to learn, and now to promote, the power of engaging with other peoples and cultures, having dialogue and healthy arguments, building trust, as well as improving personal and business relationships for ultimately greater prosperity. Burney was also a bit sad to be leaving Japan when the UK in Japan 2019–20 campaign he helped create was just getting underway, building business opportunities that would conti­nue into the new year and beyond.
---
Sounds ahead
This will, of course, be a special year for Japan with the Tokyo 2020 Olympic and Paralympic Games running from July to September. Looking ahead, some live music shows, theatre and other entertainment will be impacted by the Games as venues, sound, stage and production companies are booked for Olympic activities.
Japan's leading summer music event, the Fuji Rock Festival, which is usually held on the last weekend of July, will be moved to August 21–23 at its usual Naeba Ski Resort home in the mountains of Niigata Prefecture.
Summer Sonic, which takes place in Tokyo and Osaka annually in mid-August at large sports and entertainment complexes, will take a hiatus in 2020 because of the Olympics.
As we move from one year to the next, I leave you with a quote from musician and producer Ian Broudie, of British pop group The Lightning Seeds, who was in a band named Big In Japan back in the 1980s. Ironically, the group only played live in Japan for the first time in 2019. He was delighted to be here and shared his thoughts on the power of music.
"I think music is underestimated, always. I think it is a form of magic, really in a scientific way, that I can't understand. It goes out on the airwaves. It goes all over the world to people of different cultures. You meet someone in Tokyo and, even though you're a completely different type of person, your song has meant something emotionally to that person and connected. It's an amazing thing, really. I think, at the peak times of our lives—whether it's the saddest times or the happiest times, at sport where, at that moment, you burst into song or at a wedding—it's always music. It is the soundtrack to your life and to your feelings".
Here's to more in 2020.