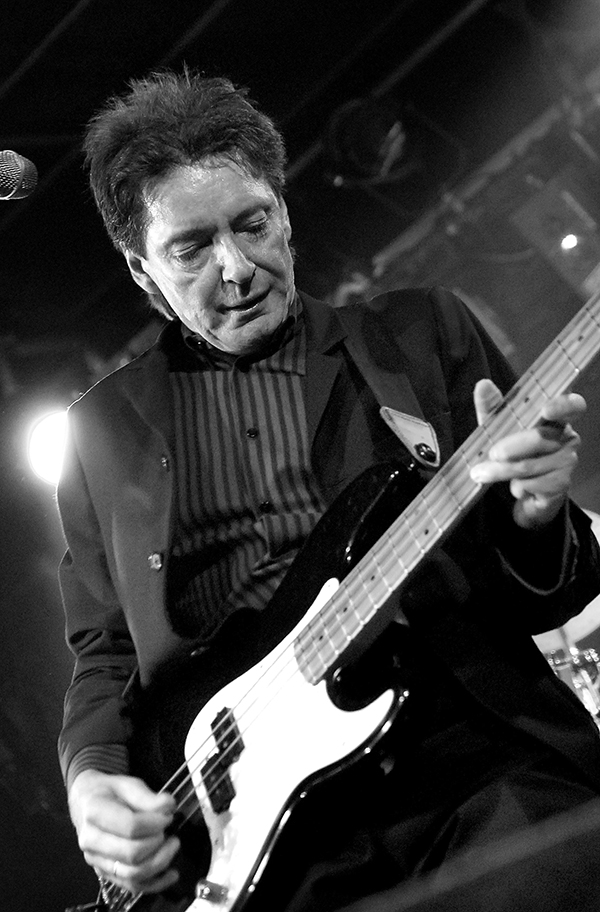 When I met Bruce Foxton, original bass player from legendary British punk/mod revival band The Jam, a couple of hours before one of his Tokyo shows in September, he was in good humour. But, he was not shy of admitting the challenges of getting older in the business of rock 'n' roll, and he was not enjoying the jet lag. "Horrible feeling, we just gotta try and ride it really".
But he added how grateful he was for a long career and the fact that he continues to tour the world performing live, and that he was back in Japan.
"Yeah, it's amazing. Forty years plus down the line and we've still got a great audience. And, actually, the numbers are getting more and more with each tour we do—and younger and younger. Well, that's probably because I'm getting older and older!" he said with a laugh. "It's a real cross section of [people] our age and teenagers who are into it".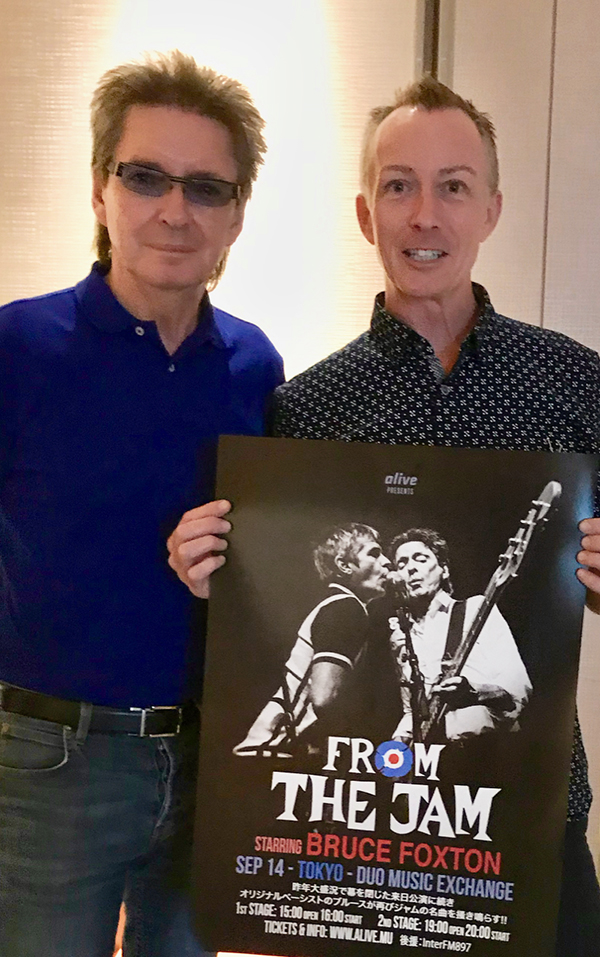 Jam 2.0
It was in 1982 that The Jam broke up—a split that was solely the decision of lead vocalist Paul Weller. Today, Foxton tours with his band From The Jam, who, together with two other non-original members, perform all The Jam hits perfected to the original sound of the recordings. What does he think might have happened had the original band stayed together?
"Who knows?" he said, laughing again. "I mean, it was difficult, because we just lived for the moment. I'd like to think that we would have still had a lot to offer. I felt we had. I think Paul possibly pulled the plug a wee bit too soon on it, but, you know, we always said from day one if any one of us—Rick [Buckler, the drummer], myself or Paul decided that that was enough of what we were doing, then that would be the end of the band. There's no point in carrying on, really. Having said that, here we are as From The Jam, and we are carrying on!"
Lasting effect
The Jam's music does, indeed, carry on and has had an incredible influence on the sound—and look—of contemporary British music as a whole.
Foxton agrees.
"Yeah, like you say, it's testament to those great songs, great melodies, great lyrics and, dare I say, great playing from all three of us. And they have stood the test of time. I occasionally hear a Jam song on the radio, and it still sounds up-to-date and contemporary. They don't sound like when they were recorded".
I mentioned how The Jam's songs and lyrics are just a ripping good three minutes of power.
"It was something we always strived for," Foxton said. "Three minutes of power, three minutes of, like you said, good lyrics and great songs—a great tune".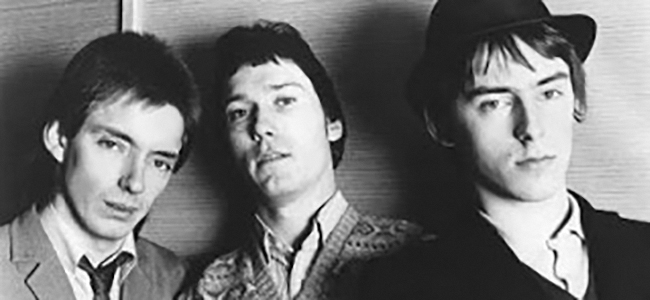 Looking back
I wondered if, at the time, the three members knew how special what they were doing was?
"I guess we kind of felt that we had something good going. We didn't realise how successful it would be, but each track we recorded, each album, we felt was something special—particularly like, say, All Mod Cons. I mean, In The City was a great album—it was a live album of stuff we'd been playing for a while. And This Is the Modern World is one that some people who reviewed it were a bit critical of. I think they wanted In The City Two, and we were bringing in acoustic guitars. How dare us. But, we always tried to push ourselves, basically. All Mod Cons was a big turning point for the band. It was kind of make or break, in terms of the record label sticking with us or not, and our direction was to keep it good quality".
These albums were released in the late 1970s—
a very exciting moment for British music—so I asked Foxton how he felt at the time.
"It was very exciting. When we went to see the Sex Pistols at the 100 Club, that turned all our heads—particularly Paul's, in terms of we weren't sure of our direction. That was kind of the way we wanted to go. You know, music needed a good kick up the arse at that stage—and it got it—and there hasn't really been anything since".
Now, as From The Jam are about to set forth on a UK tour to celebrate the 40th anniversary of the album Setting Sons, Foxton is determined to keep the legacy of the songs alive on stage.
"We give it 100%. We're gonna treat those songs with kid gloves, because they're really felt in people's hearts, and we wouldn't have embarked on From The Jam if we thought we were going to do them an injustice".
Downtime
Foxton still loves performing live, but I asked what he enjoys doing when he's not on the road. It seems life is a bit different from the riotous early Jam years.
"Going out to dinner with my lovely missus and playing golf badly—cos I don't do enough of that, you know. There's not even enough time to hit a golf ball!" he said.
"Just normal things, because you get in a kind of ridiculous bubble on the road, you become very juvenile, basically. But, as I say, it's nice to get home and do family things—see my dog, Freddie, and my cat, Frankie, and do a lot of walking.
"Freddie, our golden retriever, wakes me up every morning, probably without fail, around 5:30. I can fend him off for about half an hour, but then the barking gets too much, so either my wife or myself—or both of us—will take him out for his morning walk. And, once I'm out and about, it's great. You can get a lot more done earlyish, anyway. I mean, long gone are the days of lying in until 1:00 in the afternoon".