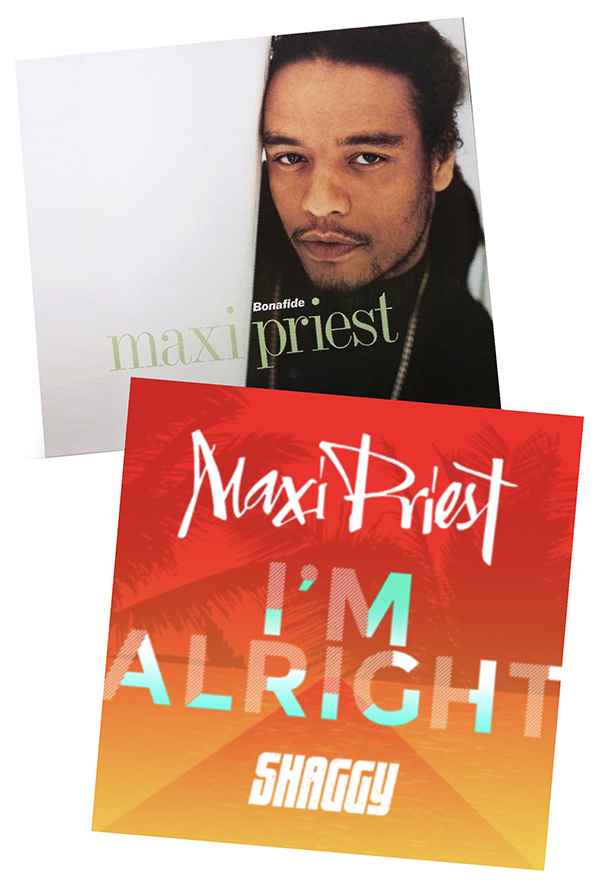 Spending time listening to the soul-infused music of Maxi Priest—or having a conversa­tion with the London-born reggae legend, with his lilting British Jamaican Patois accent—is a bit like taking a short summer holiday.
When I met up with Priest backstage before a show in Tokyo, we had a chilled-out chat about his life in music, global travels and delight at being back in Japan.
Music is life
"It's a home to me. The people, the support, the whole hospitality, the culture—there's so many things about Japan that I think the rest of the world could learn from".
He acknowledged the Japanese people's love of music.
"Big time, big time, an appreciation for what­ever it is that they like. They have such a great appreciation for it".
Priest also acknowledged his own appreciation for music, and I wondered if he could imagine a life without music?
"No, not really. No way, in fact. No way! It would be strange for me anyway. In every situation, music has been a saviour to me. [Here's] one of the reasons I know for a fact I couldn't live with­­out music. I can remember, as a kid, when I realised I could sing or express myself through my vocals. It took me through my happy times, my emotional times, my sad times, and just gave me an opportunity to express myself in so many different ways and so many different feelings. So I could never live without it".
London influence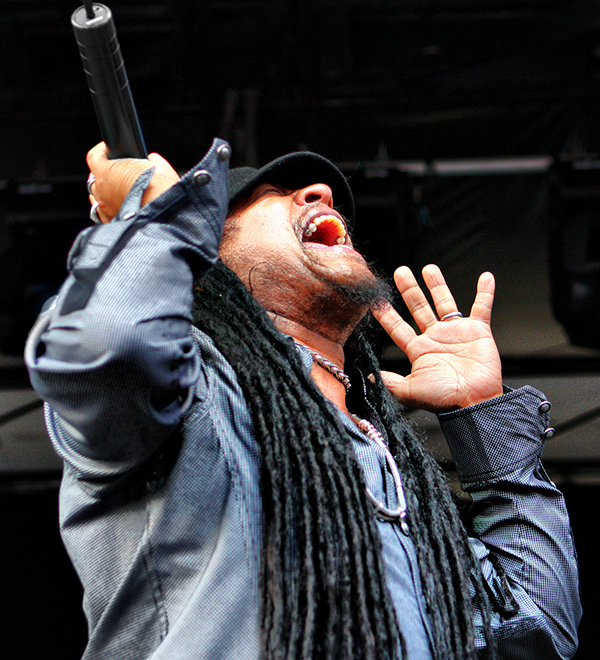 Priest grew up in a large extended family in South East London, and throughout the conversation he acknowledged their influence on his music and life.
"How and when did music and I come together? I don't even know how to tell you that. I guess my household—growing up in church, nine brothers and sisters—was just an amazing atmosphere with music and the different genres of music that they all liked. I guess from the day I was born".
It was also family influence that evolved his musical style, fusing soul with reggae.
"I would say it was all natural. At the same time, the intention was to learn from all the different genres of music that I had the privilege of growing up with and listening to, and the appreciation of the art of music—especially the artists singing," he said. "So, for me, it was how did I feel at the time? What I was going through at the time emotionally lent itself to all the different genres that lent them­selves to how I wanted to express myself. As I said, I couldn't do without it. I mean, there's no form of divorce or any­thing like that from me and music". He added with a laugh, "I am music".
Tie-ups
Priest has collaborated with a number of incompa­rable artists, including soul singer Roberta Flack, Jamaican rhythm and production duo Sly and Robbie, jazz guitarist Lee Ritenour, Jamaican singer and DJ Shaggy, British pop stars UB40 and Jazzie B, founder of Soul II Soul.
I asked Priest if there was a favourite memory of performing with one of these artists. He laughed.
"I think it would be wrong of me to pick any one particular favourite moment. They are all favourite moments with different experiences, and I have an appreciation for their support. Also sharing a vibe with them has been amazing".
And does he have a wish list of whom he'd like to work with?
"That would be too long. We'd be here all day. There are just so many. So many that have gone and so many that are still around," he said. "Music's always evolving and new folks coming into it, so it's never-ending for me".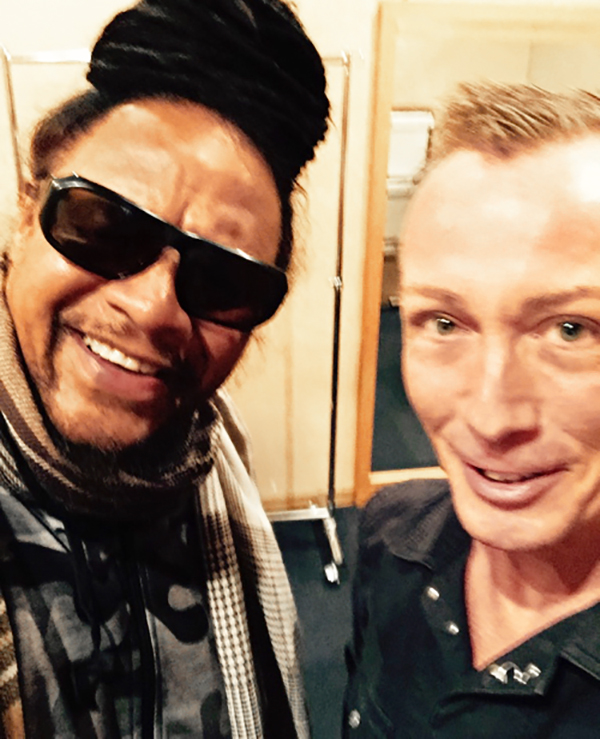 Wonderful world
Being on the road—or in the air—is also never-ending for Maxi Priest and his band. When we met, they had just come from performing in Bermuda. Well, someone has to do it!
"Bermuda's a beautiful place, it's a wonderful place. But then so is the rest of the world. I see the world as one big garden for me. The world is mine as the world is yours is how I like to see. But we are always touring—year in, year out. There's always somewhere to go and we're always being called, which we have to give thanks for".
Time to relax?
Thinking of how he spreads his particular summer vibe around the world non-stop makes me wonder when Priest takes time out to holiday.
"Everyone keeps asking me about holidays. I don't really do very well with holidays, because, I don't know, I guess from how we grew up in a very large family and not very rich. We were not rich at all, we were very working class. I guess there's been a trend in my family situation that we tend to keep working and trying to create another opening for the next generation to come.
"I'm not really good at holidays, but, as I said, the world is a beautiful place. There's so many beautiful places where you have different cultures that we all can learn from and we can all have an appre­ciation for. But, for me, I don't really do well on beaches and stuff like that, chilling out. Even though I do—because obviously, when we're on tour, we might take a day or something like that—but two weeks on the beach and all that I get a little bit frustrated. I feel like I've got to be doing something, got to be working. When I'm on holiday, I find that I'm doing over time coz my brain's going 'whoosh'. I want to be somewhere else!"
His answer was a surprise considering his chilled Jamaican demeanour. I suggested that his music allows listeners to have the tropical holiday on his behalf.
"Yeah, I guess my imagination has much more of an appreciation, I think".
So, Maxi Priest's music takes us all on a virtual vacation. But what if we were to join him in the real world for a quick break? Where would he suggest we go?
"I was brought up in South East London, so I'm going to say if you're going to London go to South East London. Go and see the people out there, because the folks out there are beautiful".