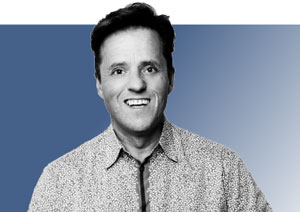 When Shaun Pulfrey appeared on the notoriously unforgiving BBC television series Dragons' Den in 2007, the sharp-tongued investors dismissed the hair brushes in his Tangle Teezer brand as a "waste of time" and "hair-brained".
A decade on, those disdainful dragons are laughing on the other sides of their faces. Tangle Teezer Limited products are available in no fewer than 80 countries, with the brand having seen annual turnover of £23.4mn in the year to March 2015 and received both The Queen's Award for Enterprise in Innovation and The Queen's Award for International Trade in 2014.
Pulfrey's cleverly designed detangling brushes were a product of three decades as a colourist in the hairdressing industry, working for salons as famous as Toni&Guy, Nicky Clarke and Pierre Alexandre, and have found a firm following in Japan since they were first introduced in 2011.
"Tangle Teezer is currently sold in China, Taiwan, Japan, Singapore, Thailand, South Korea and Hong Kong, and within Japan, especially, sales are flying", Pulfrey told BCCJ ACUMEN. "By the end of 2017, I expect nearly 10% of total company revenue to come from the Japan market—and that's over £20mn at retail prices.
"What's even more exciting is that it is our premium, exclusive lines that are the real drivers of growth", he explained. "What we've also learned from our business in Japan is that British fashion and beauty are highly regarded and that the kudos of a well-designed, quality British product is huge.
"Consumers there are very fashion- and brand-focused, and even the youngest of consumers are happy to pay a premium for products such as ours", he added. "Having glossy magazine and celebrity endorsement from the likes of Emma Watson and Cara Delevingne only adds to the desirability factor. Cara is huge in Japan, we have discovered!"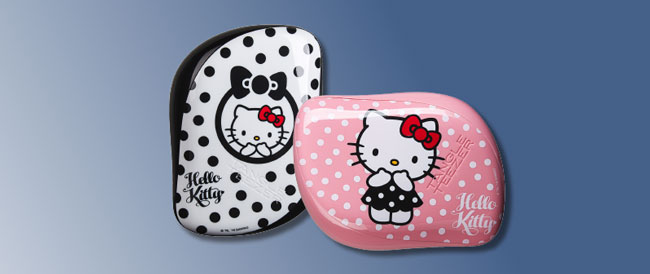 Different styles
Pulfrey admits his appearance on Dragons' Den did not go as well as he had hoped, but the viewing public disagreed with the snide investors' comments and the Tangle Teezer website crashed as a result of the demand on the day the programme was screened—more than 1,500 orders were placed that day. And in 2008 Boots UK Limited began stocking the six brushes in the Tangle Teezer range and the following year the brand was in profit and expanding into markets around the world.
Yet—as other firms with great products have discovered previously—the Japanese market is unlike any other.
"We have found that Japan has quite different dynamics to the China market, where social media exposure can catapult your brand within weeks", Pulfrey said. "It can take longer in Japan to build brand-awareness—it feels more traditional and tastes do differ slightly from those in the UK".
The solution, he emphasised, is to "work with a local partner and understand how you might localise your messaging or positioning to ensure it is understood by a Japanese consumer".
While Instagram posts of pictures of doughnuts on the Tangle Teezer account on a Friday might generate thumbs up and social media traffic, "your Japanese consumer is likely to be mystified at the connection to your product or service", Pulfrey pointed out.
Untangling business
The most common question that Pulfrey fields, when quizzed about getting a foot in the door of the Japanese market, is how to go about finding a distributor.
"Simply trying a web search is impossible—unless you are fluent in Japanese—so you will probably need a helping hand from someone with experience of working with the Japanese market and culture", he suggested.
"You may also find that the use of English within the business community, particularly at a senior level, is less prevalent than in other countries of South-East Asia and, again, that's a good reason to enlist some support in the early days", he counselled. "It can save you a lot of time and avoid an awful lot of frustration".
Good information is available on the British Chamber of Commerce in Japan website, while an Internet search for a product or service similar to your own often yields useful intelligence on what the opposition are up to, said Pulfrey.
Single-year sales
The Tangle Teezer founder was carrying out market research on Japan as he prepared to launch here, but was approached by a Japanese entrepreneur who had spotted the product in an in-flight magazine and was intrigued, leading to a partnership with the Yokohama-based distributor Preapp Co., Ltd.
"The beauty market was very new to him, but with our guidance and his understanding of the culture of doing business within Japan, we have grown together to become a great success", Pulfrey said.
"I think what has worked particularly well is our business relationship", he added. "It's very much based upon the contribution of the team over the individual, and being very aware not to place your partner in a difficult position.
"There's never been a hard sell approach; it's much more about being polite and deferential. As our sales in Japan have grown, so our partners' firm has grown also, and that's terrific to see", he said. "My experience has been that the Japanese are wonderful people to work with".
As Tangle Teezer was a new concept for the Japanese hair care market and the products had fared well after being featured on the Home Shopping Channel in the UK, where their advantages could be demonstrated to viewers, the firm employed a similar tactic in Japan to secure sales to early adopters.
In the four years from 2012, the firm sold more than 900,000 brushes through the Japanese home shopping television channel and Tangle Teezer's online platform. That sales figure is expected to pass the 1mn unit mark for single-year sales in 2017.
"Tangle Teezer is now stocked in high-end department stores and premium hair salons in Japan and, as awareness has grown, so our customer base has grown, too: from young, fashionable girls building a Tangle Teezer hairbrush collection, to parents of young children looking to reduce stress on the school run", Pulfrey said.
"As our customer mix has evolved within Japan, and we have needed to adapt to changing fashion styles and local tastes, so have we evolved for the better as a business", he added. "It has forced us to be more innovative and speed up our time to market for new colours and new designs.
"It has also led us to rethink our business model for Asian markets", he concluded. "By becoming less Euro-centric and localising our standard products, we're not only selling a more premium-priced product mix—and to a wider audience—but also have built a richer relationship with our existing customers, and that's hugely encouraging for the future".