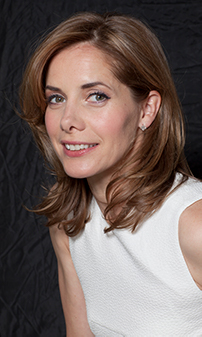 "Everyone should dance every day"—that is the battle cry from Dame Darcey Bussell DBE, who was recently in Tokyo to give a lecture at the British Embassy Tokyo about her stellar career in the impossibly difficult world of professional dance. And dance every day she did from the age of 11 until she pirouetted her way to the pinnacle of British dance, becoming principal dancer of The Royal Ballet at the age of 20 in 1989. A wider audience now know Bussell as one of the judges on Strictly Come Dancing, the wildly popular BBC television dance contest series.
Perfect poise
I was very lucky to have had a private conversation with Bussell to dig deeper into her past career, her motivations and now, excitingly, how she is motivating others to enjoy the benefits of dance. When we met at a Tokyo hotel lobby she cut an elegant figure with perfect poise, unsurprising considering her lifelong career on stage and in the spotlight. However, I was surprised to learn that as a young child Bussell was a rebel in ballet class and spent most lessons hiding under the piano. I wondered what was the factor that changed her?
"At about 11 or 12 I suddenly decided that I could make something of this. I enjoyed the whole process of perfecting the steps in class and trying to impress my teacher. That was a massive transition for me because I just wanted to do things my own way and didn't like to conform, but weirdly as I was given the disciplines and the boundaries I found that I created a lot more strength and understanding and appreciation of what I was trying to produce.
"I loved those boundaries, and classical ballet gave me this amazing focus to work for. And then at 14 I just said, 'That's it, I don't want to do anything else'. I had this one vision and I had to make it work".
Pleasure and pain
With the dedication, training, time, pain and tears that go into any professional dancer's career, and even more so in ballet, I suggested to Bussell that one needs an ego to want to get on the stage and succeed.
"Oh yes, I think there has to be a very strong personality there. I was incredibly stubborn, wouldn't give in to anything. I was told one time to give up altogether at the Royal Ballet School, and maybe it was something I did need to hear at that time, to get my act together and go for it, or give up now".
I asked what made all of the pain worthwhile. "When you're on stage, there is massive adrenalin, you don't feel pain. It is a real high, it was a drug, albeit a pretty good one", she said with a laugh, adding, "It's like an out of body experience, looking down on yourself, but also you're incredibly focused. It's live, so you're not always going to get that special moment again. The exhilaration of finishing and knowing you put 100% into that role, you feel how lucky you are to be a performer in that field".
It was not only the desire to succeed that motivated Bussell, but also the beauty of the art and the music. In our conversation she mentioned music a number of times and I was curious whether, when Bussell hears music, she immediately wants to dance, or if it evokes a form of dance?
"It evokes an emotion without fail, straight away. Whether it's just a rhythm and you feel that inside you or you just hear the strings of a violin, you notice every instrument. When I listen to a piece of music I love, it feels like the instruments of my body. But sometimes it stops you altogether and you just want to listen and be quiet and still". I get the impression that Bussell does not stop to be quiet and still for long. Since retiring from professional ballet in 2007, she continues to have a number of prominent roles in the world of dance, including currently as president of the Royal Academy of Dance.
Get moving
But Bussell's passion project is DDMix—Diverse Dance Mix—a fitness programme she created to encourage everyone to dance. DDMix includes many dance styles from an array of cultures, is non-competitive and not for performance. Instead, it is "to get people moving without being intimidated by the word 'dance'". It is now in more than 200 schools across Britain, but Bussell's dream is to have DDMix officially part of the curriculum in every school.
If Bussell wins her latest battle in the UK and, eventually, Japan—and with her determination I'm sure she will—you and I shall be dancing every day. I am ready and waiting in the wings.