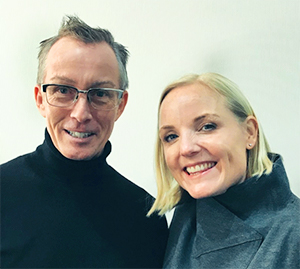 Tokyo recently had a touch of London theatre magic as The Voices of the West End brought UK talent to Bunkamura's Orchard Hall on 9–11 January. The performances featured five of Britain's biggest stage stars: Kerry Ellis, Sophie Evans, Ben Forster, Hadley Fraser and John Owen-Jones.
Ellis also performed a solo concert at Yomiuri Otemachi Hall and generously took the time to meet me for a backstage chat before the show.
It was her first trip to Japan, and she was sharing the experience with her parents. She acknowl­­edged the special nature of this, saying: "My Dad said to me yester­day, 'How amazing! When you were younger, did we ever think that you would be in Japan singing songs from 20 musicals you've done?!' It's a real moment in time and I feel very fortunate".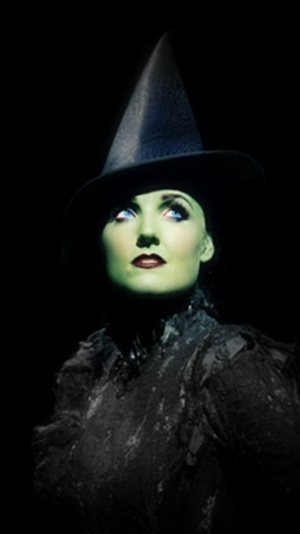 Lucky break
Ellis repeated the words "amazing" and "fortunate" a number of times during the conver­sa­tion as we looked back over her life in the spotlight. She has starred in an enormous number of West End and Broadway shows, including My Fair Lady, Wicked, Oliver, Miss Saigon, Les Misérables, Cats, War of the Worlds, Rent and the Queen jukebox musical We Will Rock You.
I wondered if she has a favourite role? "It's funny, I almost forget. I pinch myself and look back at all the amazing things I've done and almost forget how much I've crammed in. I've just been very fortunate to have played some incredible roles, to have a very full and exciting career, and I hope it continues. All of it is my favourite in some way. I've loved it all".
Ellis's big break came in 2001 when she was the understudy for English singer, television and film star Martine McCutcheon in the main role of Eliza Doolittle in My Fair Lady. As luck would have it, Ellis did get to fill McCutcheon's shoes. "She got poorly, and I got to go on and play the role. It kind of opened doors for me. It made it into the papers, it was a big story, everybody knew about it. So, it kind of put me on the map very early on in my career, which I'm very grateful for".
Flying high
But lucky breaks are not enough to get to the top and stay there. "You've almost run a marathon, you've bared your soul, so you're just exhausted. But the reward is that people have enjoyed what you've given them and the experience you've shared in that room. Every performance is different, every show is unique because of the crowd, because of you, how you're feeling, the band, the orchestra, and it's a very special thing".
Ellis also has explored solo shows and colla­bo­­ra­tions with other artists, including Queen guitarist Brian May. "He actually came to see me in My Fair Lady, so I've known Brian nearly 20 years. They were auditioning for We Will Rock You. He saw me do [My Fair Lady] and asked me to audition. I did, I got the role and then we started to work in the studio after that for about 10 years creating an album, Anthems.
"We then went on performing and touring together almost as a duo. We did things like Acoustic by Candlelight, then Golden Days, our most recent [album]. And he's amazing, he's almost been a mentor to my music career, taught me a lot about being in the studio, about how to interact with an audience and I'm grateful. And I'm so thrilled for the success of the film [Bohemian Rhapsody] and it's lovely that a new generation of people will understand who Freddie was, their story, how powerful Queen are and still how much their music is loved".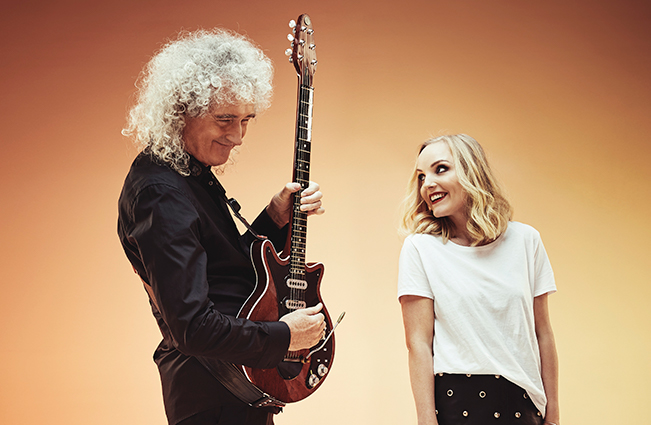 Audience connection
I'm sure Ellis must have felt that love and power on stage with We Will Rock You? "Absolutely. We all felt like rock stars! It was amazing how that music transcended all over the world. I've sung "No One But You" and "Somebody to Love," and it still amazes me how people sing along and know it. I'm going to try it out tonight and see if they'll sing along. Karaoke is so huge over here, I hope they release their inner rock goddesses and gods and go for it!"
The enormous success of musical culture at the moment is making Ellis excited. "It is amazing. This whole movie-musical thing is brilliant. Obviously, [films] like The Greatest Showman have changed things. It's an exciting time and I hope it continues. And I hope it continues to develop stars and put us on the map a little bit".
London born
So many of these global successes start in London's West End, where Ellis is really at home. "It's the heart of musicals, it's where people go to see shows. I think some amazing work is created in London, and I'm proud to be part of that. I'm proud to be on that circuit and I think we do it very well. And it's amazing that the really old musicals keep getting recycled—My Fair Lady is one of them—how they stand the test of time, how they still seem very new even today. That's good writing, I guess".
Which leads me to ask Ellis what is her favour­ite 11 o'clock number—the song that comes at the peak of a musical?
"Oh, that's a good one! It depends on the day. If I've sung a lot, it will be something nice and mellow and laid back. But if I haven't sung a lot, it will be one of the big numbers like 'Anthem' or 'Gravity'".
Goose-bumps
We wrapped up the conversation by sharing that goose-bumps moment in the theatre, which comes at the start when the orchestra is tuning and there is a palpable sense of anticipation front of house. I wondered what goes through the minds and bodies of the performers backstage?
"We were talking about this yesterday, about an overture. It's the excitement, it's what builds that adrenalin, and you see all the performers in the wings at that point psyching themselves up. It's an exciting time and I never get sick of it. I think for as long as I get excited by an overture will be as long as I do it. The minute that stops is the minute I need to not do this anymore".