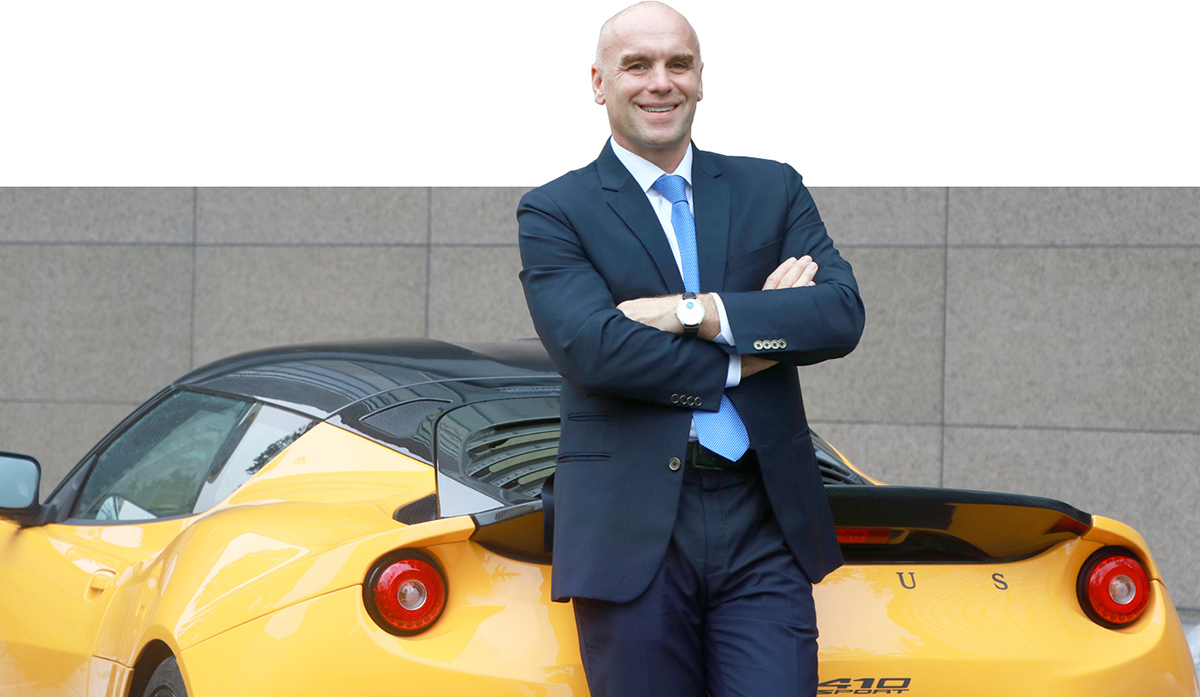 British automaker Lotus Cars Limited has a strong following among Japanese enthusiasts and the Covid-19 pandemic has not slowed them down. ACUMEN spoke with Regional Manager for Asia–Pacific David McIntyre to find out how the firm has weathered the storm and what to expect in the months and years to come.
How have your Japan operations been going?
In 2019, Japan was the number-one market for Lotus world­wide, with more than 200 cars deli­vered to our loyal Japanese customers. We work very closely with our distributor, LCI limited, who sell through a network of 22 dealers.
In fact, even during the pandemic, Japan has remained a strong market for Lotus. In March, our Elise Limited Edition went on sale with just 40 units available in Japan, and our Japanese collec­tors and enthusiasts are rushing to buy these collectors' items.
We have sold more than 6,000 cars in Japan and most of these are still in use, on the road.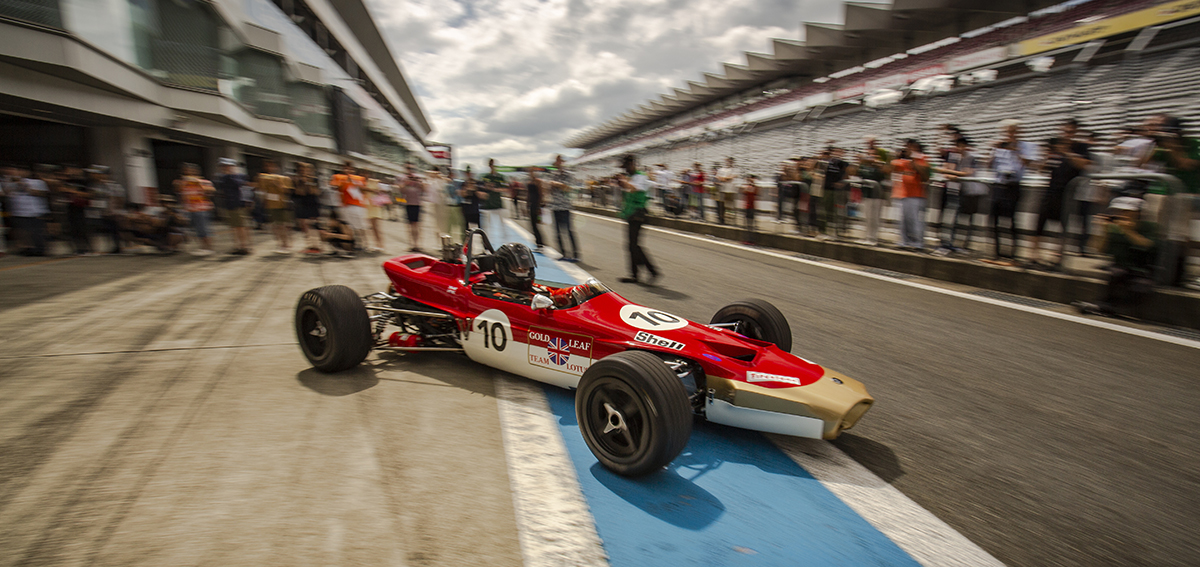 What unique challenges, quirks and rewards does the Japan market offer?
Japanese are very sophisticated and experienced sports car owners, who pay great attention to detail. In addition, they really like to actively use their cars on track, and our annual Lotus Day at Fuji Speedway sees about 600 Lotus cars taking part annually, with all models represented—even historic F1 cars.
Who are your main rivals in Japan and the world?
We currently operate with Elise, Exige and Evora in the sports car segments, and our source of sales is people who own other sports cars but are looking for a pure driving experience that no other brand can deliver. At Lotus, we believe that we exist first and always for the drivers.
How has the coronavirus effected your Hangzhou regional headquarters and Asia–Pacific operations?
In Hangzhou, we started a phased return to work from mid-February and are now fully operational. In fact, we have continued to sell cars across the Asia–Pacific region throughout and, in April, almost 50% of our sales to customers were in Asia. We are definitely "open for business" where dealers are legally able to operate, and our customers and prospective customers continue to communicate with us via social media and phone in areas where dealerships are closed. China consumer demand has come back with a vengeance.
In the UK, our production facility closed on 24 March, in line with government guidelines, and we are planning a phased return from 11 May. We have cars ready to ship for our customers in Asia–Pacific. From a sales and marketing perspec­tive, we have daily global meetings via video­con­ference and we do the same with our dealer network across the Asia–Pacific region.
Lotus is lean and agile, and we can adapt.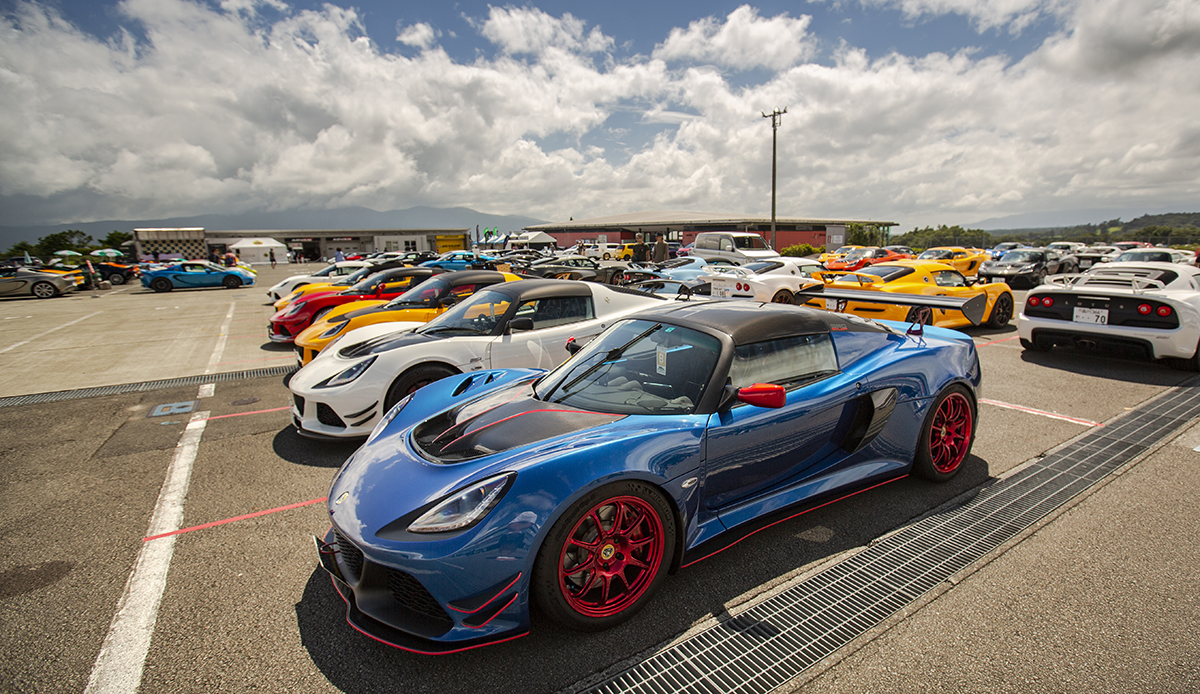 Tell us about your plans for global and regional growth.
In Asia–Pacific, there are markets we still need to enter, such as Thailand, New Zealand and Vietnam. And where we have representation, we need to help them prepare for significant future growth and new product introductions in the coming years.
Are you planning any revival, spacious, affordable, electric or SUV models?
Sports cars will always remain at our core, but we know that, to grow, we need to move into new segments. Electric technology will play a part in our future, and Evija, our hypercar, demonstrates this.
What proportion of Lotus owners are women? Do you have special designs, events or other features for women drivers?
Currently only about 5% are women, but we expect that to grow as we move into new seg­ments in future.
Is the internal combustion engine almost dead?
The next product we launch will be a sports car with an internal combustion engine. Once we are ready, we will tell you more!