More than rock 'n' roll when you write a book about it
After 20 years of interviewing the good, bad and ugly from the world of rock and roll, Guy Perryman has plenty of anecdotes to tell about the stars, from those whose laid-back approach to a schedule drives their Japanese handlers berserk to others whose egos have trouble fitting through the door with them.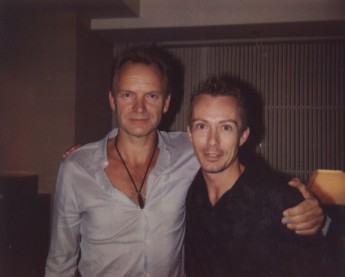 To mark two decades as a DJ in Japan, Perryman has written a book made up of interviews, many of which did not turn out at all as he had anticipated.
"I was a little worried before singer-songwriter, musician and radio personality Rick Astley came into the studio, because I thought it might not work, but he was such a fun guy who just laughed at himself", says Perryman. "He knew he'd had one hit in 1987 and he was quite happy to live off that. He didn't take himself at all seriously".
Another interview that went surprisingly well was with the Bananarama duo—first during his stints as a DJ in Virgin Megastores and, more recently, at InterFM.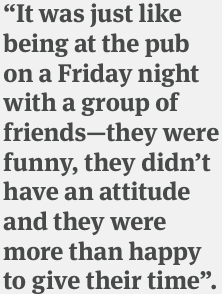 "It was just like being at the pub on a Friday night with a group of friends—they were funny, they didn't have an attitude and they were more than happy to give their time", he said. "That's what made it special".
Perryman, who was born in Scotland and has spent time in Singapore and Australia, arrived in Japan in 1990 with a three-month contract to DJ at the first Virgin Megastore here when it opened. He immediately fell in love with the country and used his position to help promote interest in British music among Japanese audiences.
Organiser of annual music events which have evolved into Supersonic UK, Perryman wants his book, Supersonic UK Stars, —that was published last November—to carry on with that theme, as well as act as a guide book to some of the best parts of Britain for a younger Japanese audience that is heading for London and points beyond.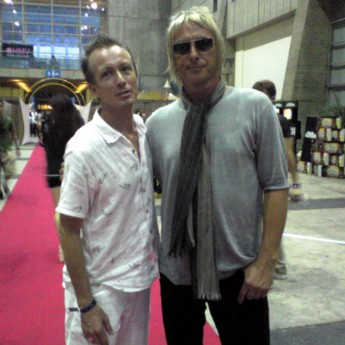 "It's a book for Japanese people with an interest in British music culture. It includes lots of behind-the-scenes anecdotes and pictures, and is a bright, colourful and snappy guide to places in Britain that they might otherwise not get to visit", he said.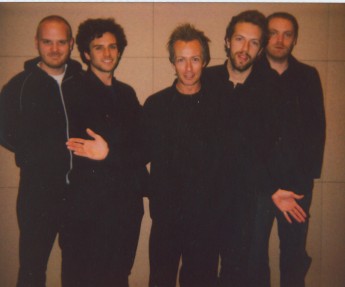 And with more than 600 interviews to choose from and 200 spots in Britain that he can recommend, Perryman had no shortage of materials.
The interview subjects also include fashion designer Sir Paul Smith—a regular visitor to Japan—as well as Coldplay, Sting and Andy Summers of The Police fame, Jamie Cullum, The Chemical Brothers and Noel Gallagher.
There are still some big names on his "wish list" for interviews, notably Peter Gabriel, David Bowie and Bono from U2, but they will have to wait for another book.
Perryman said that his hardest task probably had been the choice of wording in sections on his more "difficult" guests, where he had tried not to reveal too many of their "I'm a star" foibles.