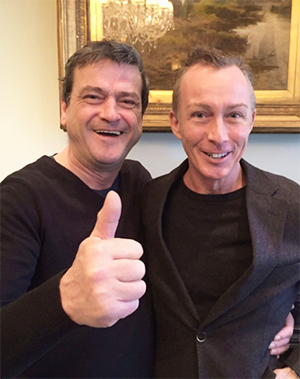 For my first article of the year, I enter Scottish-style, first-footing with a dark man, tartan flailing and a hint of single malt on the breath.
And I bring with me a great conversation with Les McKeown, from one of Scotland's most famous musical exports, the Bay City Rollers, recorded last time he was in Japan. For McKeown, visiting Japan is an almost annual pilgrimage with a legion of fans always ready and waiting to relive (and scream for) their free-spirited youth.
The Bay City Rollers, starring McKeown, are one of the first British music acts to tour Japan in 2019. A series of live dates are scheduled across the country in February and are selling out fast.
Eighties' memories
I'm sure a number of ACUMEN readers, most likely female, had posters of the Bay City Rollers on their bedroom walls when they were young. In my case, it was my two sisters' rooms that had the tartan-clad teen stars on the walls and the music at squealing volume on the record player. In fact, McKeown generously gave my sisters a personal shout out on my radio show, something that would not surprise his fans who know his unending enthusiasm for their long-lasting loyalty.
"It's a full-on, 24-hour job, because the fans know where you are," McKeown said. "And, of course, you've got to be professional and be with the fans and take pictures all the time and stuff like that. It's nice".
I asked why he thinks the fans love him so much. "I think it's because it's the day they fell in love with us, if you know what I mean. They were very young. We were also very young—I was only 18 when I first came to Japan—so, I think it's like a first love kind of thing, a first love of something. And they fell in love with this strange bunch of guys from little Edinburgh who were just jumping around singing in fancy clothes, and they fell in love with us. And, thank God. It's kept me going for the past 40 years".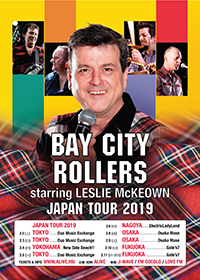 Sudden success
When McKeown joined the already established Bay City Rollers, immediately everything exploded with mass international success. I wondered what it was like for him.
"It was what I expected, to tell you the truth. And that might sound a wee bit weird, but when I was five years old I was watching Top of the Pops. Then, suddenly, in 1973, I joined the Bay City Rollers. In January 1974 I was on Top of the Pops and thought, "Okay, here we go, I'm famous now". And it happened. It was really great. The population in Britain really took to us, thought we were really cute and lovely".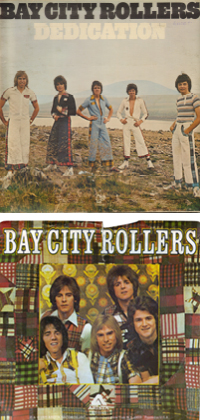 Lasting legacy
And what is the best thing that's happened over the years?
"I think the regeneration of things, like not being un-famous. I thought once you're not in the record charts, you wouldn't be famous anymore. But, actually, I went on tour, I worked hard—I do work hard, I do 150-plus gigs a year in the UK—and tried my best to deliver what the fans wanted.
"The Japanese fans and the fans all around the world want us to keep coming back because they want to relive those young days, and that's why I deliver those young days. I dress up a little bit like those days and play the music of the old days and that's what they want".
And do you still love the tartan? "I do!" he said with a hearty laugh.
Lost songs
McKeown is hoping that loyal fans and new ones alike will fall in love with some songs he wrote back in 1975, rediscovered on old demo tapes. In 2016, he recorded and released 10 of them as The Lost Songs.
Listening back to his younger self, has he changed musically from those early days? "I've changed a lot, yes; but I enjoy thinking back to those days, those happy, young, innocent days. I enjoy that. But now, these days, I'm thinking about blues quite a lot and country songs quite a lot. That'll come, hopefully, if I live long enough! But I wanted to get those young songs that I wrote for the Bay City Rollers out now. And it's interesting because some of them are quite sad. When I listen to them, I'm surprised that I wrote them when I was such a young kid".
Loving Japan
The conversation concluded with McKeown delighting in a unique fan experience he had in Japan in 2017. "We did a karaoke show. I've never done that before, and it was nice to get up close and personal with everybody doing things like 'My Way' and 'Yesterday'. When the Bay City Rollers were famous, nobody could come close to us. For me to come close now to the fans, which I really enjoy, is a super experience for them and I can enjoy things through them somehow. I can see their happiness and I can enjoy that through my own experience. Brilliant".