Rise of the Herbivorous Spender
Once upon a time, and not really very long ago, the sign of a person having made it financially was when they could afford to upgrade their car from a Toyota Corolla to a Toyota Crown.
But now, reports the Yomiuri Shimbun (21 March), the younger generation is no longer impressed with such status symbols. Satoshi Shinmyo is already a director in his IT firm at the age of 30, however, he hasn't obtained a driving licence yet.
"Motorcars and trains both get me where I want to go", Shinmyo explained. "I can't understand what makes people want to drive around in a luxury car".
Even in regional cities that don't have a transport network, the models in greatest demand are mini cars that are treated as a means of transport. Nobody seems to want to flaunt their success through car ownership.
A nationwide consumer survey by the Ministry of Internal Affairs and Communications found that, compared with 63.1% of single male wage earners under 30 who owned a car in 1999, the percentage had dropped to 49.6% in 2009.
Although he can afford them, Shinmyo disdains pricey name-brand items—which he regards as tacky—in favour of inexpensive casual wear.
Males in their twenties and thirties, who in the past have spurred consumption, seem to be losing interest. They are referred to derisively as "low fuel consumers" or "herbivorous spenders".
On 5 March, Dentsu Research Inc. issued a report on how people aged 15–29 are showing preferences for free or inexpensive goods and services, and are disdaining outlays for high-priced items.
As a result, suburban and rural shopping centres appear to be flourishing at the expense of department stores.
To win back customers, some department stores are adopting new strategies. Isetan Mitsukoshi's main store in Tokyo's Shinjuku district has been refurbished to suggest lifestyles, rather than merely offering merchandise.
Displays will not only comprise objects, but will also provide information concerning activities associated with the objects, the way products are used and enjoyed, and products that are linked to the emotions.
More Singles Forgoing the Group to Go It Alone
The image of single Japanese people being gregarious and group-oriented may no longer hold true. In January, Macromill, Inc. conducted a survey of 1,000 single males and females in their twenties, thirties and forties who live in the Tokyo and Osaka metropolitan areas.
The results, published in the Nikkei Marketing Journal (13 March), indicate that solitary dining, and participation in leisure and other activities is increasing.
The largest of the three segments comprised those in their twenties who agreed with the statement (39.3%), "Compared with three years ago, I am alone more often when I eat out or go out for leisure activities".
In addition, the article notes that some karaoke bars are now displaying admission prices for unaccompanied customers.
More evidence of this phenomenon is the term "hitori Dizunii (going to Disneyland alone).
Further analysis shows that the profusion of social networking sites may be influencing the change. Among subjects in their twenties, 55.4% agreed with the statement, "I won't feel lonely while eating by myself if I can quickly access a friend via the internet".
The response to this by people in their forties was about 10% lower.
The type of establishment where males are most likely to dine alone include, in descending order, beef bowl specialty eateries (55.6%), ramen restaurants, self-service coffee shops, Western-style fast food outlets, and soba or udon noodle restaurants.
Females preferred self-service coffee shops (64%), followed by Western-style fast-food restaurants, full-service coffee shops, family restaurants and ramen restaurants.
Analysis of the responses suggests that, when these people get older, their preferences for solitary dining and leisure activities are likely to lead to the creation of more services that are oriented to these types of individuals.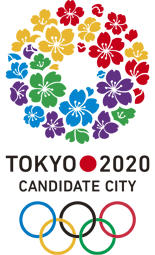 Poll: Public Cool on Tokyo 2020 Olympic Bid
"Do you have hopes for Tokyo hosting the Olympic Games in 2020?" When the Asahi Shimbun's "be between" internet survey (9 March) asked this question, only 37% of the 3,070 respondents gave a positive reply.
Moreover, 55% said that, even if Tokyo does host the Games, they are not interested in attending any of the events.
The main reasons the pollees were opposed to the event included excessive costs (1,232). This was closely followed by the desire to give priority to the reconstruction of the Tohoku area (1,139).
However, those in favour said that hosting the Olympics would help people realise their dreams (583) and would contribute to the nation's economic recovery (548).
Interestingly, in the promotion of the 2016 Summer Olympic Games, a discrepancy surfaced between surveys to determine Tokyoites' support. The promoting committee claimed support was at 70%, while the International Olympic Committee (IOC) survey found that only 56% supported the Olympics.
For the 2020 event, the IOC's surveys found a support ratio of about 70% both in Tokyo and nationwide—roughly double the Asahi's figure.
When asked to indicate their preference for a 2020 site, respondents—other than those living in Tokyo—said they preferred Istanbul (80%) over Madrid.
The IOC plans to announce its choice for the 2020 Games at its September general meeting in Buenos Aires, Argentina.
Demand Grows as Camping Cars Shrink
The Nikkei Business (11 March) reports that the latest White Paper on Camping Cars, published by the Japan Recreational Vehicle (RV) Association, indicates that sales of mini camping cars with optional accessories have grown favourably. Honda Motors' N-BOX Plus minivan, powered by a three-cylinder 660cc engine, has been selling well.
"Until now, buyers were mostly from affluent income segments. But more recently, there has been a conspicuous rise in purchasers from lower income brackets", an association spokesperson said.
For example, the white paper notes that, among purchasers of camping cars in 2007, the largest segment of first-time purchasers had an average annual income of over ¥10mn. In 2011, however, the largest segment of purchasers had an average annual income of less than ¥4mn.
Mini vehicles, which boast a very low fuel consumption and cost less to operate in terms of taxes, can be purchased for about ¥2mn. Conventional RVs cost twice or three times the price to keep on the road.
Facilities to accommodate RVs have been expanding to meet growing demand. At the end of 2012, Yamaga in Kumamoto Prefecture (population, 54,000) opened RV Park Yamaga. This car campsite is certified by the RV Association and is equipped with electric outlets and waste facilities.
The Yamaga park is one of only three michi no eki (road stations) in the country, but a spokesperson for the association says plans are afoot to open 30 more nationwide by the end of 2013.
An article in the Asahi Shimbun (23 March) about the growing popularity of camping cars noted survey results showing that owners of RVs tend to use them for six to 10 trips per year.
Owners were quoted as saying that, by having such vehicles, longer trips became more practical. In addition, the respondents felt families were able to take along their dogs on trips.