New Motorway Drives Shopping Spree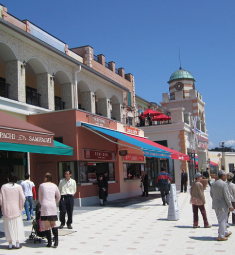 The opening of a 162km stretch of the new Tomei motorway—that runs parallel to the old Tomei motorway—will not only reduce traffic congestion, particularly during holiday periods such as Golden Week, but also is expected to put motorists in a better mood to shop.
The Sankei Shimbun (15 April) reports that the new NEOPASA parking and service area in Numazu City, Shizuoka Prefecture, will eventually boast 121 outlets, including shops selling food, groceries, clothing and sundries. The complex will also be accessible to vehicles using local roads.
The entire motorway, to be completed in 2020, has 92km to go. However, land requisitions for the Gotemba–Isehara and Yokohama–Tokyo segments remain a sticking point. Another concern is that, should toll revenues fall short of projections made in 1987—when the project was originally drawn up—the operators may be forced to increase the tolls.

How the Rich Spend Too Much
After the 11 March earthquake last year, a certain Mr A, a 42-year-old mid-level executive at an ad agency, found cracks in the walls of his house. A contractor gave him an estimate of ¥3mn for repairs. He didn't have the money nor did his 39-year-old wife—this despite their being a childless couple with a combined annual income of ¥16mn.
In fact, reports Nikkan Gendai (26 April), the couple's personal savings were nonexistent.
"When we bought the house five years ago, we put down ¥3mn (¥1.5mn each) as a deposit", he tells the popular daily. "I've been making mortgage payments of ¥150,000, and my wife pays for utilities and food. Whatever's left after that, we each spend as we see fit".
At one time, couples with a double income and no children were considered the aristocrats of middle-class consumers. But, according to financial planner Yoko Hanawa, the greater these couples' disposable incomes, the more they tend to spend, maxing out their credit cards on big-ticket purchases.
Their work keeps them busy, so Mr A and his missus mostly eat out. They often take work home, and keep the air-conditioning running around the clock, some months pushing their electric bill to ¥30,000. Then their communication outlays, for mobile phones and internet access, run over ¥50,000 per month. And on weekends, instead of going to the local greengrocer, they shop at the upscale and convenient Seijo Ishii supermarket. To cap it all, since doing the laundry is too much bother, they use the dry cleaners.
Mr A is often obliged to entertain clients out of his own pocket and his fashion-conscious wife, an editor, often buys haute couture outfits costing several hundred thousand yen.
"Compared with households in which the wife stays home, couples with a double income and no children tend to engage in a lot of wasteful consumption", says financial planner Hanawa. "In many cases, they are unable to grasp the size of their combined incomes, and fail to take precautions until they're on the verge of going bankrupt. By contrast, full-time homemakers have an awareness of their outlays and savings, and so do a surprisingly good job of accumulating savings".

E-Business Variety for Consumers Spurs Sales
Over the past half decade, reports Shukan Economist (10 April), e-commerce transactions in Japan doubled, reaching a total value of ¥7.8trn in 2010. Following the 11 March, 2011 earthquake and tsunami, disaster-related products enjoyed particularly high demand, with sales via internet service firm Rakuten alone posting a six-fold rise between March and August.
Pushing sales growth is greater user convenience. Amazon.co.jp, the industry leader with annual sales of ¥3.9trn—an increase of 21.9% over 2010—now has nine distribution centres around Japan, and expects to add two more this year. Amazon Japan's display of product availability and delivery times, as well as its free delivery and a database system that makes recommendations to purchasers are also factors behind the growth.
Online sales have made strides in specifying the origin of goods, which has helped consumers who, for example, seek food products from western Japan, less likely to have been affected by post-earthquake nuclear plant-related radioactivity.
Another factor supporting sales growth is Japan's growing number of kaimono nanmin (shopping refugees), particularly the elderly without a car or easy access to shops.
The more widespread utilisation of smartphones and tablet computers, as well as the popularity of short message services (SMSs), such as Twitter and Facebook, are also contributing to expanded sales.
According to a November 2011 survey by the Japan Direct Marketing Association, mobile devices accounted for 24.3% of the total, a year-on-year rise of about 4%. At the end of November, Chiba-based Start Today Co., Ltd. had reached—via Twitter—some 400,000 people, of whom 60,000 signed on as customers. The firm also has 300,000 followers.

Spilling the Beans on New Konbini Trend
A market research firm once estimated the average Tokyo resident lived 4.5 minutes' walk from the nearest convenience store. Currently, in Japan there are more than 45,000 such outlets, not only selling food and sundries, but also providing a variety of financial and other services, such as the shipping and picking up of parcels.
Now these shops are gearing up to dispense gourmet coffee. Nikkei Marketing Journal (20 April) reports that, by February 2013, there will be a 2.5-fold increase in the number of Lawson outlets selling coffee by the cup.
The firm has tied up with Mitsubishi Corporation, which procures coffee from Brazil and other countries. Later this year, rival chains, including Seven-Eleven, Circle K Sunkus, Mini Stop and Family Mart plan to introduce new coffee and related products. But, with the exception of those at Lawson shops, most coffee sales will involve self-service machines.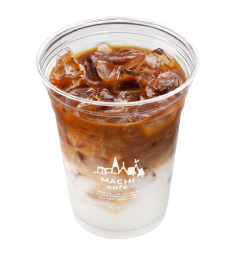 Many convenience stores in office areas have found that, by moving coffee together with sweet rolls and other breakfast items, they can sell more than 100 cups of coffee a day.
Lawson has developed a line of 22 baked goods priced at between ¥100 and ¥180 that, combined with coffee beverages, are sold as machi café. The targeted customers, females in their thirties and forties, previously did not typically purchase coffee at such outlets.
But coffee aside, when the Asahi Shimbun's "be between" online survey of 7 April asked 3,848 people if they considered konbini absolutely essential, the nays (53%) outnumbered the yeas (47%).
The main areas of dissatisfaction with konbini, as stated by those who regularly patronise them, were high prices (2,010 responses). Other complaints include that there is no need for round-the-clock operation (1,669); poor product selection (518); stores are unappealing (297); not located close by (266); and that they cause a decline in public safety (249). Another 131 people complained that the stores were malodorous, no doubt a reference to the trough serving oden (hodgepodge items kept simmering in fish broth).
It is clear, though, that konbini have many fans. "Now you can transfer money using their ATMs, which operate every day, including on weekends and holidays. I suppose that, in the future, they will become increasingly essential. I couldn't do without them", said a 65-year-old Tokyo woman.