UK Events in Japan
For No Good Reason

From 8 March
This documentary is about British cartoonist Ralph Steadman, famous for his political caricatures and picture books. Directed by Charlie Paul and narrated by Johnny Depp, the film was nominated for a Grierson British documentary award at the 2012 BFI London Film Festival.
Theatre Image Forum (among other locations)
2-10-2 Shibuya
Shibuya-ku, Tokyo
Adults: ¥1,800
www.zaziefilms.com/steadman/
03-5766-0114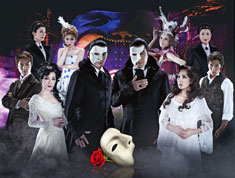 Love Never Dies

12 March–27 April
Andrew Lloyd Webber's stage sequel to The Phantom of the Opera was first performed in London in 2010. Be transported to New York's playground, Coney Island, where the masked phantom has been hiding among the freaks for 10 years, yearning for his one true love and musical protégée, Christine Daae. Performed in Japanese.
Nissay Theatre
1-1-1 Yurakucho
Chiyoda-ku, Tokyo
Adults: from ¥9,000
http://lnd-japan.com/
03-3490-4949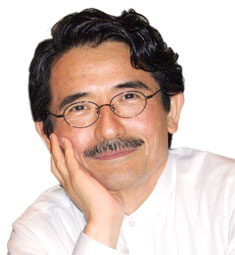 Nozomu Hayashi Lecture
1 April
This event, delivered in Japanese, will celebrate the publication of Nozomu Hayashi's latest book, Letters from England. Hayashi is a literary scholar who struggled during his studies at the University of Cambridge and the University of Oxford. During this time, he wrote about 100 letters to his family in Japan.
Junkudo Bookstore Ikebukuro
2-15-5 Minami-Ikebukuro
Toshima-ku, Tokyo
7:30pm
Adults: ¥1,000 (with one drink)
www.junkudo.co.jp/mj/store/event_detail.php?fair_id=3995
03-5956-6111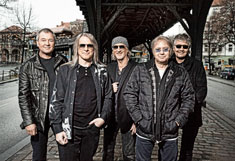 Deep Purple
9–12 April
This English hard rock band was formed in Hertford in 1968 and played their first Japan gig in 1972. Deep Purple returns this year to promote its 19th studio album, Now What?!, 18 years after their last visit.
9 April: Aichi Arts Center, Nagoya
10 April: Orix Theater, Osaka
12 April: 4pm doors, 5pm start
Nippon Budokan
2-3 Kitanomaru Koen
Chiyoda-ku, Tokyo
Adults: from ¥9,000
www.udo.jp/Artists/DeepPurple/index.html
03-3402-5999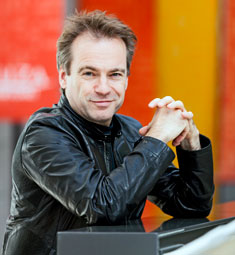 Tokyo Symphony Orchestra
19, 20 April
Jonathan Nott is an English conductor who will be the music director of the Tokyo Symphony Orchestra for the 2014 season. Enjoy the concerts welcoming him to his post and opening the new season: T. Takemitsu's Ceremonial—An Autumn Ode and G. Mahler's Symphony No. 9 in D major.
19 April: 6pm
Muza Kawasaki Symphony Hall
1310 Omiya-cho
Saiwai-ku, Kawasaki, Kanagawa
20 April: 2pm
Suntory Hall
1-13-1 Akasaka
Minato-ku, Tokyo
Adults: from ¥2,000
http://tokyosymphony.jp
044-520-1511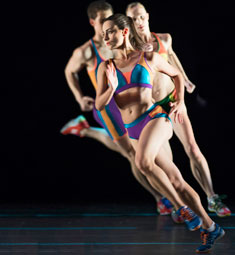 Faster/Carmina Burana

19–27 April
Two ballets will be performed as a set, choreographed by David Bintley. Faster was produced in celebration of the 2012 London Olympic and Paralympic Games, in honour of the motto of the Games: "Faster, Higher, Stronger". This is the first time the work will be performed in Japan. Carmina Burana fuses medieval German songs and British pop culture.
New National Theatre, Tokyo
1-1-1 Hon-machi
Shibuya-ku, Tokyo
19 April: 6pm
20, 26, 27 April: 2pm
25 April: 7pm
Adults: from ¥3,150
www.nntt.jac.go.jp/performance_en/ballet/140419.html
03-5352-9999