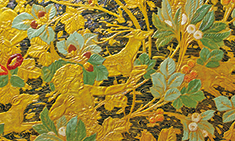 UK Events in Japan
KINKARAKAMI Japanese Leather Paper

Takashi Ueda's Works of Art
15 March–1 June
The focus of this exhibition is kinkarakawakami, Japanese leather paper, which has the same feel as the gold-embossed calfskin used as wall coverings in Buckingham Palace. The exhibition was designed as a celebration of artist Takashi Ueda's 80th birthday.
Paper Museum
1-1-3 Oji
Kita-ku, Tokyo
10am–5pm (closed Mondays, 30 April, 7 May; open 5 May)
¥300
» www.papermuseum.jp/en/events
03-3916-2320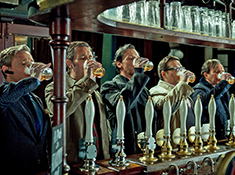 The World's End

From 12 April
This 2013 British science-fiction comedy was written and directed by Edgar Wright, and stars Simon Pegg. Wright and Pegg's previous collaborations include the zombie comedies Shaun of the Dead and Hot Fuzz. This film is the last of the trilogy. Five childhood friends return to their hometown to complete the The Golden Mile pub crawl, only to discover an alien invasion has occurred.
Cine Quinto Shibuya (among other locations)
Shibuya Parco Part 3, 8F
14-5 Udagawa-cho
Shibuya-ku, Tokyo
Adults: ¥1,800
» www.worldsend-movie.jp
03-6408-0625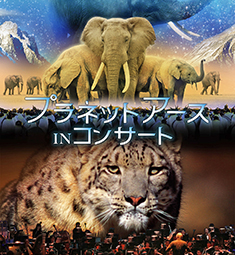 Planet Earth in Concert

30 April
The BBC's nature documentary series Planet Earth was produced in collaboration with NHK and the Discovery Channel. It was the first production to be filmed in high definition by 40 camera crews at over 200 locations across the world. Twelve scenes from the award-winning series were carefully selected for Planet Earth in Concert, which will be shown with a live 80-piece orchestra playing in the background.
Tokyo International Forum, Hall A
3-5-1 Marunouchi
Chiyoda-ku, Tokyo
3pm, 7pm
Adults: from ¥4,200
» http://planetearthinconcert.jp/
0570-550-799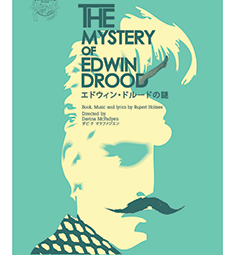 The Mystery of Edwin Drood

15–18 May
Set in a Victorian music hall at Christmas, The Mystery of Edwin Drood is a meta-theatrical event that invites the audience to participate in the show as the actors stage a play within a play. As Charles Dickens was unable to complete his final mystery novel due to his untimely death, it now falls to the audience members to vote on the show's ending.

Theater Sun-Mall
Sun-mall Crest Building
1-19-10 Shinjuku
Shinjuku-ku, Tokyo
15, 16 May: 7pm
17, 18 May: 1pm, 7pm
Adults: from ¥4,000
» www.tokyoplayers.org
090-6009-4171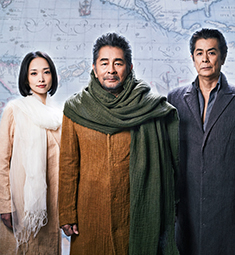 The Tempest

15 May–1 June
As the last play that William Shakespeare wrote alone, The Tempest is a glorification of humanity, taking place in a phantasmal world. The work was a key theme in the opening ceremonies of the London 2012 Olympic and Paralympic Games. This play is directed by Akira Shirai and will be performed in Japanese.
New National Theatre, Tokyo
1-1-1 Hon-machi
Shibuya-ku, Tokyo
Various showtimes (no performances on 20, 26–28 May)
Adults: from ¥3,240
www.nntt.jac.go.jp/performance_en/play/140501.html
03-5352-9999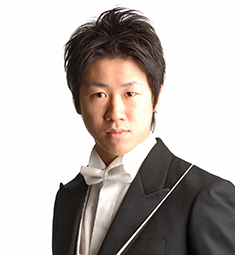 The Masterpiece Classics Series No. 97

18 May
The Tokyo Symphony Orchestra's Series No. 97 will have a Scottish theme. The programme will include Carl Neilsen's "A Fantasy Journey to the Faroes", Gueriero Max Bruch's "Scottish Fantasy" and Felix Mendelssohn's "Symphony No. 3 in A Minor", also known as "the Scottish".
Muza Kawasaki Symphony Hall
1310 Omiya-cho
Saiwai-ku, Kawasaki-shi, Kanagawa
2pm
Adults: from ¥3,000
» http://tokyosymphony.jp/pc/concerts/list
044-520-1511