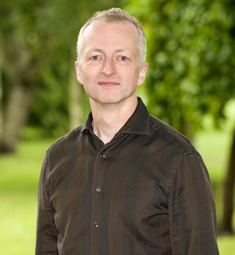 The Opportunity of Efficiency
9–28 April
Inspired by the growth of efficiency as a force for change in society and the influence of big business on national and international affairs, The Opportunity of Efficiency is about small lives that are caught up in a global power struggle. The play is written by Welsh playwright Alan Harris and directed by John E McGrath, the artist director of the National Theatre Wales.
New National Theatre, Tokyo
1-1-1 Hon-machi
Shibuya-ku, Tokyo 151-0071
03-5352-9999
1pm, 2pm and 7pm
Closed on 15 and 22 April
Adults from ¥3,150
www.nntt.jac.go.jp/english/play/e20000603_play.html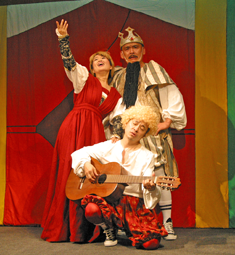 The Complete Works of William Shakespeare (abridged)
23 & 24 April
While the idea of the complete works of William Shakespeare was born in the US, the concept that only three actors perform his works has become popular around the world. Since the first performance in Japan 10 years ago, the play has been presented more than 270 times. This special performance will celebrate the 10th anniversary of the three Japanese actors—Shoichiro Akaboshi, Yuriko Ishimaru and Masafumi Chinen—starting to perform their roles.
Base Theater, at the Theater Green
2-20-4 Minami-ikebukuro
Toshima-ku, Tokyo 171-0022
7pm
Adults from ¥3,500
03-3983-0644
www.chojugiga.co.jp/tp_recipe2_red/index.html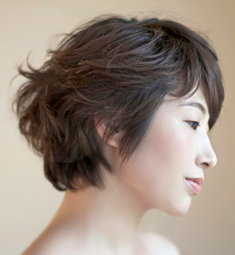 Go Crystal Tears
4, 5, 11, 17 May
In celebration of the 450th birthday of John Dowland—a renowned British composer, singer and lutenist of the Renaissance period—soprano Mizue Tomiyama and lutenist Takashi Tsunoda will perform many of Dowland's works.
Karuizawa Cornet
229 Tomigaoka
Karuizawa, Nagano Prefecture
0267-44-1230
4 May, 7pm; 5 May, 2:30pm
The Museum of Kyoto
Sanjo-takakura
Nakagyo-ku, Kyoto 604-8183
075-222-0888
11 May, 6:30pm
Katsushika Symphony Hills
6-33-1 Tateishi
Katsushika-ku, Tokyo 124-0012
03-5670-2222
17 May, 7pm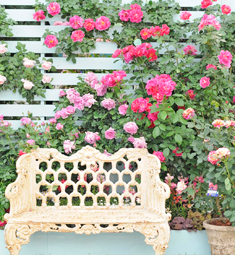 International Roses & Gardening Show 2013
11–16 May
While roses with high-centred buds were popular at the event's first show, today's taste has shifted to a more elegant bloom. Part of the Tintinhull Garden—one of the most popular British gardens among Japanese visitors to the UK—will be reproduced at this year's event, which is celebrating its 15th anniversary.
Seibu Dome
2135 Kamiyamaguchi
Tokorozawa
Saitama Prefecture, 359-1196
9:30am–5:30pm (entry permitted until 30 minutes before closing)
5pm on 16 May
03-5777-8600
Adults from ¥2,000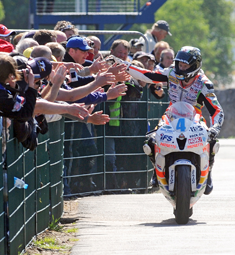 TT3D: Closer To the Edge
13 April–21 June
This British documentary by first-time director Richard de Aragues is narrated by Jared Leto and charts the world famous Isle of Man TT motorcycle race that has taken place on the island every year since 1907. The film follows the leading riders of the 2010 race, in particular Guy Martin. The first screening was held at Auditorium Shibuya on 30 March.
Auditorium Shibuya
Kinohaus 2F
1-5 Maruyamacho
Shibuya-ku, Tokyo 150-0044
03-6809-0538
13–19 April, 11am
20–26 April (please contact the cinema for the starting time) Cinemart Shinsaibashi
Big Step 4F
1-6-14 Nishi-shinsaibashi
Chuo-ku, Osaka 542-0086
06-6282-0815
From 20 April (for two weeks)
Adults from ¥1,800
For information on other venues, please visit: www.laidback.co.jp/tt
Francis Bacon
Until 26 May
The Irish-born British figurative painter is known for his bold, graphic and emotionally raw imagery. Bacon's experience of World War II is strongly reflected in his artworks, of which about 30 are displayed in this exhibition.
The National Museum of Modern Art, Tokyo
3-1 Kitanomaru-koen
Chiyoda-ku, Tokyo 102-8322
Adults from ¥1,500
03-5777-8600
10am–5pm (entry permitted until 4:30pm)
10am–8pm (Fridays)
Closed on Mondays
(except 29 April, 6 and 7 May)