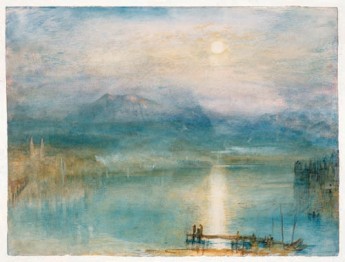 "The Real and Imagined: Watercolours from The Whitworth Art Gallery"
20 October–9 December
The University of Manchester's Whitworth Art Gallery houses the world's largest collection of English watercolours. This exhibition of more than 4,500 world-renowned British watercolours and drawings introduces the works of JMW Turner and many other famous masters.
The Bunkamura Museum of Art
2-24-1 Dogenzaka
Shibuya-ku, Tokyo
10am–7pm
(9pm on Fridays and Saturdays)
Last entry 30 minutes before closing time
Open every day (except 1 January)
Adults ¥1,400
03-3477-9413 (switchboard)
www.bunkamura.co.jp/index.html
Image: JMW Turner
Moonlight over Lake Lucerne with the Rigi in the Distance, Switzerland 1841
Watercolour and gouache on paper
The Whitworth Art Gallery, The University of Manchester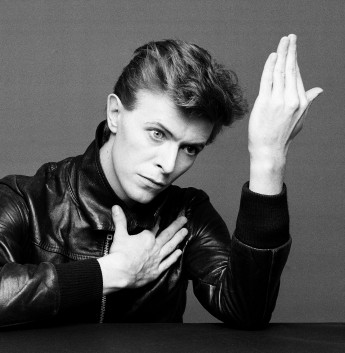 "Sukita Masayoshi Retrospective:
Sound and Vision"
11 August–30 September
Taking its title from David Bowie's song "Low", Sukita Masayoshi's photography exhibition showcases close to 300 of his images from the 1970s to the present. During this period, the photographer enjoyed overwhelming support from foreign and Japanese musicians, such as David Bowie, Marc Bolan of British rock band T. Rex, and the Yellow Magic Orchestra (YMO). He has also played an active role in advertising, TV commercials, and videos.
Tokyo Metropolitan Museum of Photography
Yebisu Garden Place
1-13-3 Mita
Meguro-ku, Tokyo
10am–6pm (8pm on Thursdays and Fridays)
Closed on Mondays (If Monday is a national holiday or a substitute holiday, it will be closed the following day)
Adults ¥800
03-3280-0099
www.syabi.com
Image: David Bowie, Heroes, 1977
©Masayoshi Sukita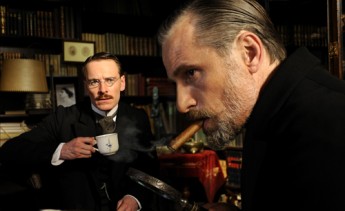 A Dangerous Method
From 27 October
Directed by David Cronenberg and starring Keira Knightley and Viggo Mortensen, this 2011 film is based on The Talking Cure, a play which originated from John Kerr's book, A Most Dangerous Method: The Story of Jung, Freud, and Sabina Spielrein.
TOHO Cinemas Chanter
1-2-2 Yurakucho
Chiyoda-ku, Tokyo
http://dangerousmethod-movie.com/
Image: ©2011 Lago Film GmbH Talking Cure Productions Limited RPC Danger Ltd Elbe Film GmbH. All Rights Reserved.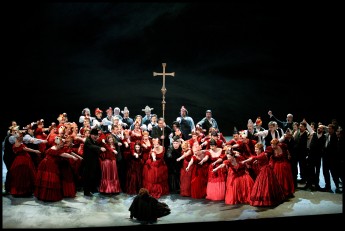 Peter Grimes
2–14 October
The first British opera to be performed at the New National Theatre, Tokyo, this Willy Decker production was performed at the Royal Opera House in London in July 2004, and nominated for the Laurence Olivier Award for Best New Opera Production in 2005. Composed by Benjamin Britten, this year marks the centenary of the birth of one of the greatest opera composers of the 20th century.
New National Theatre, Tokyo
1-1-1 Hon-machi
Shibuya-ku, Tokyo
6:30pm (2, 5 October)
2:00pm (8, 11, 14 October)
Adults from ¥5,250
03-5352-9999 (Box office)
www.nntt.jac.go.jp/
Image: ©Johan Jacobs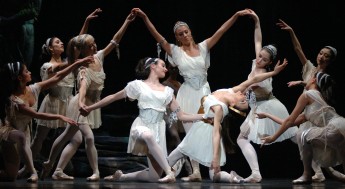 "Sylvia"
27 October–3 November
The 2012–13 ballet season opens with the first performance in Japan of David Bintley's production of Léo Delibes' "Sylvia", created for the well-known Japanese ballerina Miyako Yoshida and her partner Kevin O'Hare, the new director of The Royal Ballet.
New National Theatre, Tokyo
1-1-1 Hon-machi
Shibuya-ku, Tokyo
2:00pm
(27, 28 October; 1, 3 November)
7:00pm
(28, 31 October; 2 November)
Adults from ¥3,150
03-5352-9999 (Box office)
www.nntt.jac.go.jp/
Image: ©Roy Smiljanic
Richard III
3–21 October
As the sequel to Shakespeare's Henry VI trilogy, Richard III has been praised for its significance and grand scale. Frequently staged as a separate play, this is the first attempt in Japan to reunite the cast from Henry VI and have them perform their original roles in Richard III.
New National Theatre, Tokyo
1-1-1 Hon-machi
Shibuya-ku, Tokyo
1:00pm (4, 6, 7, 8, 10, 11, 13, 14, 15, 17, 18, 20, 21 October)
6:30pm (3, 5, 12, 18, 19 October)
Adults from ¥3,150
03-5352-9999 (Box office)
www.nntt.jac.go.jp/