In 2018, the City of Kobe marked the 150th anniversary of its port, which has become a key hub of global trade and the gate­way to western Japan. With the Rugby World Cup (RWC) bringing matches to the area in September, even more eyes will be on Japan's seventh-largest city. To learn how leaders view this opportu­nity, ACUMEN sat down with Kobe Mayor Kizo Hisamoto to discuss his expecta­tions for the RWC 2019 and how to attract and promote the Kobe brand to the world.
How can Kobe attract more foreign investment?
Our city originated with the port and, soon after its establishment, western Japan's first railway service commenced between Osaka and Kobe, leading to many private railways being set up in the area. Today, Kobe can be conveniently accessed by land, sea and air.
After World War II, the first Shinkansen—or bullet train—went into service and the high­ways were improved. Then, in 2006, Kobe Airport opened and gave our city all the necessary connections for land, sea and air access. And with construction of a highway running along­side Osaka Bay set to be completed in about 10 years, it will be even easier for people and products to flow to and from Osaka and other parts of western Japan. As a result, Kobe's long-term prospects will be dramatically improved.
In April 2018, the city handed over opera­tion of Kobe Airport to the privately run firm Kansai Airports. This is a subsidiary of Kansai Airports, which operates Osaka's two air­ports: Osaka International Airport and Kansai Inter­national Airport. The resulting transport-related convenience, together with support by local govern­ments for foreign industries wishing to set up in the area, should go far in boosting our potential.
Further, with eight international schools in Kobe, we are proud to be providing schooling that meets the needs of foreign executives' families.
For what industry is Kobe known?
Kobe continues to meet the challenges of new and diverse industries. Since before World War II, the city has been known for its manufacturing. But, following the Great Hanshin-Awaji Earthquake in 1995, we began developing our health­care industry. Today, we have the largest biomedical cluster in the country. High-level institutes such as Riken, which is dedicated to physical and chemical research, have research laboratories in Kobe, and our hospitals provide high-tech medical services and high-level medical treatments.
In 2018, Dr Tasuku Honjo, a leading immu­no­logist in Japan's pharma­­ceutical industry, was awarded the Nobel Prize in Physiology or Medicine. As a result, Kobe is expected to be the focus of greater international attention, which should attract more investment from abroad.
What does Kobe offer startups and entrepreneurs?
Kobe is ideal for global startups and entre­pr­eneurs because we offer them useful projects. For example, 500 Startups—based in San Francisco and the world's greatest accelerator of startups—chose to run its first Japanese programme in Kobe. In 2018, we held the third programme, which has had about 240 applications from around the world. More than half the applications have come from overseas—especially from Asian countries. The firm offers one of the best chances for entrepreneurs to expand their business globally and, as a result of all the activity, Kobe has become a city where young people feel free to challenge themselves and build their businesses.
How do foreign firms evaluate Kobe?
In terms of the business environment, we are located in the economic centre of western Japan and close to Osaka, the nation's second-largest city. Kobe is ideal for the healthcare industry, with high-level super-computing researchers and top researchers from around the world. Further, since we are close to the sea, summer and winter are generally milder than elsewhere in Japan.
Will British Airways' service help Kobe?
The fact that British Airways' service between London and Osaka will resume in April looks very promising for Kobe. We operate the Kobe-Kansai Airport Bay Shuttle, a high-speed ferry between Kobe Airport and Kansai International Airport. The trip takes just 30 minutes, so people feel comfortable coming to Kobe from Kansai International Airport. Ever since we opened the sea port, Kobe and the UK have maintained good relations, so I believe some people in the UK are relatively familiar with our city from the good old days.
Does Kobe have a history of rugby?
We have a local team called the Kobelco Steelers, which is known as one of the most powerful squads in the Japan Top League. The team is owned by Kobe Steel, Ltd., one of the largest and oldest manufacturing firms in Japan. Because we are home to the Steelers, our citizens have long been familiar with rugby and are very much looking forward to the RWC 2019.
What does Kobe offer visitors?
We will host RWC 2019 matches with powerful teams such as England, Scotland, Ireland and South Africa. They will take on squads from the United States, Russia and elsewhere. I believe this will attract people from the UK especially. During his 2018 visit to Kobe, British Foreign Secretary Jeremy Hunt said that many people in the UK are interested in our city and would like to visit Kobe to support England's participation in the RWC 2019.
The matches themselves are, of course, very attractive, and we offer a variety of entertainment that can be enjoyed before and after games. Not only in Sannomiya, which is the main part of our city, but also in beautiful areas such as Harborland and Meriken Park, where you can have good food while enjoying one of the best views of the sea in Japan.
Kobe has many different faces. There is the old settlement part of the city that exudes an exotic atmosphere, as well as an area where you can feel the lively atmosphere of traditional markets. I hope people visit both.
Also, not too far from the city centre, is Mount Rokko. There you can enjoy the beautiful night view and nice restaurants. We plan to provide city guides for visitors as well.
Additionally, we provide English-language services in most public places, and offer English training for our employees at city hall and other public facilities. We strive to offer good service in languages other than Japanese, and specialists at the Kobe City University of Foreign Studies can assist in a number of languages besides English.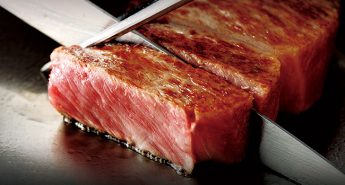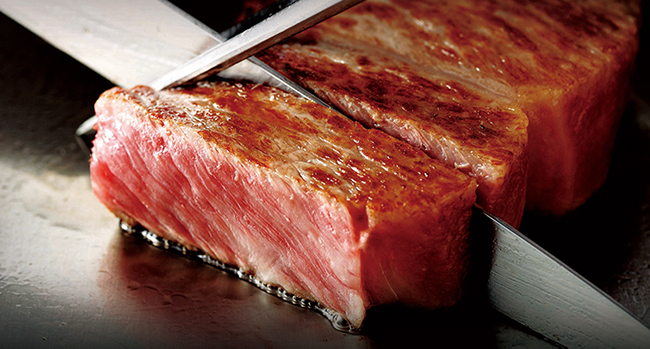 What is the history of Kobe beef?
During the Edo period (1603–1868), we did not eat beef. But after the port was opened in the Meiji period (1868–1912), Kobe became known as the first Japanese city in which people learned to enjoy eating beef.
The first governor of Hyogo Prefecture, Hirobumi Ito, was one such person. He was known to be internationally minded, spoke English very well, and was the first prime minister of Japan, from 1885 to 1888. Today, Ito is known as the first person ever to eat beef in Japan, and it is said that he first tried beef in Kobe. Ito enjoyed the international lifestyle that already existed in Kobe in those days. Like the port, Hyogo marked its 150th anniversary in 2018.
Does Kitano Ijinkan have ties to the UK?
Yes, it does. In the Kobe Kitano Ijinkan area, we have preserved and continue to maintain Western-style former foreign-resident mansions from the Meiji period. There is a British district in the area where you can find a traditional British pub called King of Kings. Please enjoy some pints and British food after the matches.
Any final message for rugby fans and investors?
It is a great honour for Kobe to have been chosen as a host city for the RWC 2019. Please take advantage of this chance to enjoy our city and promote friendship between our peoples.