The global job climate is continuously changing. This rings true now more than ever as the pace of globalisation and technological change hastens. Robert Walters Japan, a leading name in the recruit­ment industry, was the first firm to share insight into such trends. On 17 January, the firm held a seminar to cele­brate the launch of its 20th annual Salary Survey. The insight offered grew from Robert Walters' industry experience—the placements they make, challenges they identify and solutions they create. Led this year by newly appointed managing director Jeremy Sampson, the seminar detailed recruit­ment move­ments in 2018 and predicted those to come in the year ahead.
In an interview with ACUMEN following the January event, Sampson reiterated that Robert Walters is "one of the longest-existing global recruit­ment firms in Japan, recognised as number-one in the market". With such experience, the Salary Survey is highly sought after, providing hiring advice, salary information and market updates each year.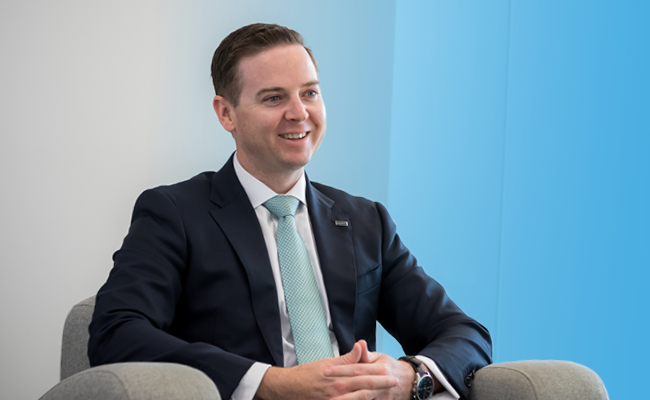 Global trends
At this year's seminar, Sampson immediately addressed the elephant in the room: the over­whelming movement towards a data-oriented world and, there­fore, workforce. It was noted that work performed in information technology (IT) depart­ments has shifted to focus on projects that drive business. As a result, firms are demanding technological skills—not only for business development but also to conform with data security regula­tions and to address privacy concerns. Sampson revealed that, in 2018, the demand for specialists in cybersecurity, Big Data, artifi­cial intelligence and e-commerce grew enormously, leaving firms desperate as they try to recruit from a smaller talent pool.
Such trends, seen globally, only intensify when it comes to the Japanese market. Sampson added that, to remain competitive, Japanese and foreign firms are turning to tech and investing in technologies such as robots, robotic process automation and machine learning as they reduce clerical positions and streamline and automate processes.
According to the study, when it comes to bilingual professionals, Japan's job opening-to-applicants ratio is as high as 20:1 in highly specialised areas. In ACUMEN's conversations with Sampson, he explained that Robert Walters sees the bilingual skills as so important that the firm has spent the past 20 years building the largest bilingual database in Japan.
Moving forward
In addition to technological shifts, other tactics being used by Japanese and foreign firms to adapt to a dwindling work­force were also explored. To attract workers, firms are emphasising improve­ments to working conditions. With talent being spoilt for choice, Sampson emphasised, the importance of a firm offering work–life balance and other initiatives is greater than ever.
Firms are also looking past old pre­con­cep­tions and are seeking candidates from a more diverse group. Sampson shared with ACUMEN his views on the ageing population, describing the opportunity it brings. Where there is a shortage of younger workers, there is an abundance of highly capable, highly energetic senior professionals, he said. Similarly, the study found an increased willingness by Japanese and foreign firms to hire foreign talent. Robert Walters' own staff reflects this move away from traditional hiring: 50% are non-Japanese, one-third of management is female and, collectively, represent more than 35 nationalities.
Taking charge
Appointed managing director of Robert Walters Japan in August 2018, Sampson first joined the firm in 2006 and managed the sales and marketing industrial team for four years, until 2013, when he took over direction of the commerce and industry division.
Sampson described the Robert Walters approach to building its own team. "We hire high-potential, high-energy, motivated pro­fessionals and really sculpt them to the Robert Walters DNA". Having experienced this himself, Sampson believes some of his most valuable experience has come from being on the front lines of the business, working with clients and candidates, and managing teams directly.
Over the course of 13 years at the firm, Sampson said he has gained a strong aware­ness of the challenges that clients and candidates face. This was evident as he led the 2019 Salary Survey seminar, at which he defined those challenges and explored solutions. "We have been the market leader from almost day one. That is something I am tasked with continuing now," he said, adding that he is looking to further Robert Walters' leader­ship in the recruitment industry by helping firms in Japan overcome the talent crisis.